Are You Listening To Your "Inner Ding"?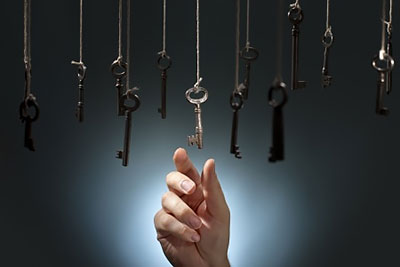 True happiness and fulfillment is about bringing magic into our lives and taking our dreams and bringing them into the present. I have received spiritual guidance to move forward with my plans in a big way, and to spread this message to others. We came here to Earth to accomplish our soul's work, and manifesting is one thing we are here to learn about.
Spirit and the Angels can help us manifest and feel abundant in the moment, and not wait until we have that next thing. It's like the sports shoe slogan, "Just Do It." Don't worry about what others may think, or what you'll receive from it. It's about honoring your true desires and how that feels, and not placing pressure on the outcome. You might be surprised at the end result!
Trusting you intuition means tuning in as deeply as you can to the energy you feel, following that energy moment to moment, trusting that it will lead you where you want to go and bring you everything you desire ~ Shakti Gawain
It's about letting go of those old feelings of lack, that may have been left over from another life, or from what our friends, past lovers, or parents said or expressed. Or it can be around relationships, thinking I don't do well in love, or romance doesn't work for me. Instead we should say, "I am going to enter into relationships that are a vibrational match to what I desire."
And that's the thing about vibrations and energy, sometimes we need to turn the dial up for ourselves. Also, acknowledging the things we do have and feeling gratitude for them, opens the door for abundance in our finances, career, spirituality and love.
Finding ways that ground us is another key to tapping into abundance. When we are grounded, it's easier to have clarity on what exactly it is we want. We can move away from all the voices and people telling us what they think we should be doing and listen to our own inner voice. We are then listening to our sixth sense, which is really our first sense. Louise Hay calls it our "inner ding." She says when we listen to our inner ding we find the answers we need. It has other names like, 'internal guidance system' or 'inner wisdom' or the Divine.
When we learn to slow down, we find the answers are inside of us. We all have that "inner ding", we were born with it.  You can see it in little children. So, are you listening to your "inner ding"? It's calling you to open the door to your dreams.  Now it's time to take action and just do it!

About The Author: Maggie

Maggie helps people turn the radio dial up on their vibrations to hear the messages you're meant to receive. It all began as a teen with a dog-walking job in the neighborhood that—if you'll excuse the pun—unleashed Maggie's innate Gifts as a powerful Intuitive Reader. What followed was a rewarding career as a Tarot Reader, Numerologist, Reiki Master, and Angel Card Reader—to name just a few of her remarkable skills. Maggie's accomplishments include on-air co-host for Blogtalk Radio, several published articles on Tarot and Numerology, she's an endorsed reader for The Tarot Guild, and a much sought after Intuitive Reader hired for both corporate and private events. In addition, she has a YouTube channel where you can view and subscribe to her weekly vibes. If you'd like to personally tune-in to Maggie's unique and highly accurate vibe, for yourself, you can find her at PsychicAccess.com.


This site uses Akismet to reduce spam. Learn how your comment data is processed.