The Middle And Higher Spiritual Realms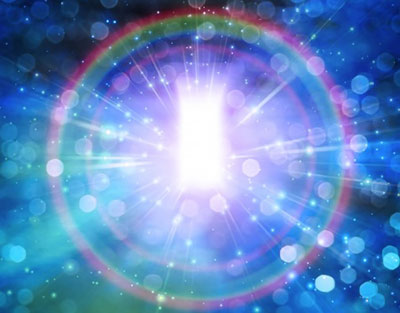 Beyond this world there are several other planes of existence. After this life the third and fourth planes of existence is where most of us end up. This is a world that is made up of thought forms; it is built by astral substance, by our own minds. We create our own cities, and personal dwellings.
As we rise up, after the leaving our fleshly, earthly bodies at the end of this lifetime, we start to work out our desires and aspirations. We focus more on those personal tendencies and tastes we were unable to fulfill while living on Earth. This is where the majority of us will end up, living out the rest of our earthly lives, outside of the human bodies that we last vacated.
The astral realm is a buffer zone between a dense Earth plane rife with deception, fear and violence, and the higher, subtle realms of pure love, Light and wisdom ~ Mark Macy
These astral realms are also known as the mid-astral dimension, as opposed to the higher astral dimension. There are such a variety of humans living there. Some spirits stay in this realm for centuries, while some spirits reincarnate pretty quickly to experience another human life, thereby trying to advance spiritually around the 'Wheel of Life'. Hopefully, these souls will reach the point of resolving their karma to such an extent that they do not have to return into the human flesh form anymore.
In the mid-astral realm, you will be drawn to your spiritual family. These are a group of spirits that you may have known for many, many, centuries. Eons of time! They are the most closest to yourself, in the way of mental and spiritual development, and vibrational patterns. They meet with you with love and joy, and the shared responsibility of purifying their spirits. Sometimes they will help each other out with planning a future incarnation, that would be most helpful, for spiritual development.
When someone has newly arrived here, they will notice that they can still eat and sleep, and even have sex, just as they did on Earth. But after a while they will come to see that there is no longer the need for this in their astral form. The mid-astral realm resembles Earth in many ways, and it is made up by the thought forms of its inhabitants. So, to know what it looks like simply imagine an Earth much more beautiful, pristine and breathtaking than the more dense, physical earth. Here, there is no negativity to worry about, and no violence or fear to deal with. All you will find in the middle spiritual realms are vibrations of unconditional love, and pure healing light, and joy.
The ethereal realm is a place of divine inspiration free of earthly desires and conflict. The beings in these dimensions cause many of the artistic and technical breakthroughs on Earth by sending silent messages to its inhabitants ~ Mark Macy
The geography of the astral is just beautiful. There are mountains and rivers, lakes and oceans, and greenery. Here you will find trees and flowers that you have never seen before, and much more breathtaking than anything that you could imagine on Earth. There are  great cities, with universities and museums. There are also hospitals, where a very advanced and different kind of medicine is being taught and practiced. There are even concert halls and galleries, where the most harmonious, breathtaking music and art is being created. This realm is also inhabited by the great teachers that are ready and willing to teach and advance our own individual talents and pursuits.
Higher than the mid-realms, is the ethereal plane of existence. This higher realm is entirely free from structure, and here we exist mainly as formless beings. But, understand, we are still ourselves, but in the form of pure consciousness. Finally, beyond this is the cosmic plane – home to the Christ, the Buddha, and all of the great Ascended Masters. They are each assigned to different parts of the Universe, working with the intention of helping the rest of us to advance. God's Universe is forever advancing, expanding and purifying, just as we individual sparks of God consciousness are in the process of doing. It just goes on and on and on.

About The Author: Gabrielle-Claire

Gabrielle-Claire is a spiritualist psychic reader who channels the messages her Guides provide. She is also a gifted psychic healer who has studied with some of the finest metaphysical teachers, including a renowned healer of the Aquarian Foundation. Through her connection with the evolved souls of her Guides and Ascended Masters, she is able to put all of her numerous skills and gifts to great use, providing answers and healing energy to clients, and helping them to find their own hidden talents and abilities. You can have a life-transforming reading with her today at PsychicAccess.com.