Fear, Love, And Miracles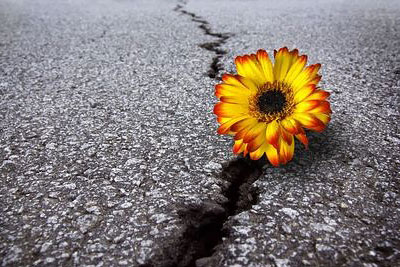 This is a year of miracles, but also a time of uncertainty, and you may find yourself slipping into a feeling of fear, and start thinking of all the "what if's".  It can be about your job, relationships, or your own direction. You might be asking "where is the love, my miracle?"
Your dominant energy can often block the possibilities and miracles that are available to you. So, how do we get past the fear, with no judgment, and just be in a neutral state with curiosity?
The dirty little secret about fear is simple: False Evidence Appearing Real (F.E.A.R). It holds us back from living our dreams, being seen, taking action on our ideas, moving past our discomfort zones and offering our gifts and talents to the world.
You could wait for the world to invite you to the banquet and the ball.  Or you could just show up in your red dress and your headdress ready to boogie ~ Tama J. Kieves
Have you ever had an idea, and procrastinated, didn't act on it as you may have felt it wasn't going to be successful? Then someone else later comes along with that very idea or something extremely similar and it's a hit. There is the vast consciousness where we share ideas and if spirit nudges you to move forward with this idea and you don't, someone else will hear the whisper. And once we follow it, it becomes easier and easier the next time.
We are humans so are fears can come back when we think of trying new things, but as the saying goes, "new level, new devil."  You've had the experience of success before, so you can do it again.
So, how do you shift your energy to choose love over fear, and be open to miracles so you can live each day on a higher vibe?  Everything is vibration and you see this in your daily life –  when you meet someone who leaves you with that happy feeling,  or who sparks an idea, things just seem easier. It's like they left a trail of fairy dust in their wake. We can start by choosing high vibrational thoughts and friends. And when we do slip, we can say, "cancel, clear".
After all, in Numerology, the world is in a universal 9 year, and that's about cleaning house, so to speak, since this is the end of our 9 year cycle and we examine what no longer serves us. Many people actually move in a 9 year. Also people that were in our lives before, the soul contract may have been fulfilled and we move forward. So, it's time to kick fear to the corner this year and move into the miracle zone!
In my lifetime I have seen the economy in recession more than once, yet some people thrive and flourish under what outwardly appears to be almost impossible circumstances. Or you can look at families; there is always one person, who despite all odds against success, are the ones that go after their passion or dream and let nothing stop them. I have been lucky enough to have them as friends and clients who were always curious and asking questions like, "What do I need to know right now to improve this situation?" Or, "What is my next right action?"  They are willing to look under the covers, to learn and explore.
The habit of always putting off an experience until you can afford it, or until the time is right, or until you know how to do it is one of the greatest burglars of joy.  Be deliberate, but once you've made up your mind – jump in ~ Charles R. Swindoll
One client mentioned, "Everyone said there is no way I should've been successful in this venture, but I told them, I didn't ever think I could not be." Not everybody has that confidence, but it is evidence to show that how we feel and think about something can make all the difference. It's all about the energy you put out there.
If you unravel some of your fears, it may be that people will think you're a bit 'out there.' You may feel you don't have anything important to contribute, or that you are afraid to express yourself for the fear of rejection. The one I'm very familiar with is: you don't want to stand out. Yes, I remember my mother telling me that, but it came from a place of fear and love at the same time. The psychic gifts I have is often misunderstood and at that time were not as widely accepted as they are now. But once I started listening and following my inner spirit, which is really all it is, I found my people. You will find your people too, whether it's a relationship you are desiring, career, or the things you want in your daily life. You suddenly realize you have a loving community of support.
Another myth is you have to wait until you are an expert before you may take action. We'll always be learning new things so don't let that fear hold you back from moving forward. Embrace it as an adventure! I am always looking at where flowers bloom and I notice a flower will find its way through a crack in the cement, which reminds us even in the hardest parts of life there is a way to bloom and love again.

About The Author: Maggie

Maggie helps people turn the radio dial up on their vibrations to hear the messages you're meant to receive. It all began as a teen with a dog-walking job in the neighborhood that—if you'll excuse the pun—unleashed Maggie's innate Gifts as a powerful Intuitive Reader. What followed was a rewarding career as a Tarot Reader, Numerologist, Reiki Master, and Angel Card Reader—to name just a few of her remarkable skills. Maggie's accomplishments include on-air co-host for Blogtalk Radio, several published articles on Tarot and Numerology, she's an endorsed reader for The Tarot Guild, and a much sought after Intuitive Reader hired for both corporate and private events. In addition, she has a YouTube channel where you can view and subscribe to her weekly vibes. If you'd like to personally tune-in to Maggie's unique and highly accurate vibe, for yourself, you can find her at PsychicAccess.com.