Why Do I Keep Having The Same Dream?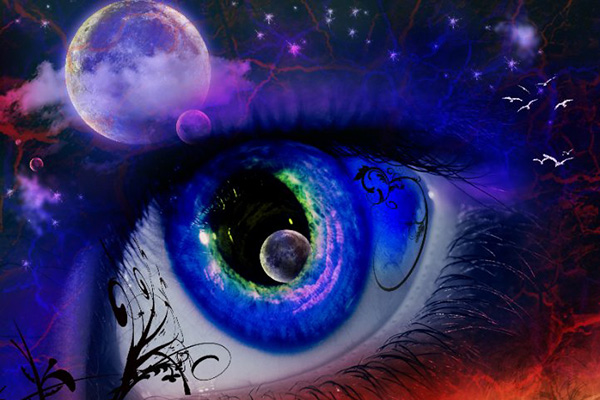 Why do we sometimes keep having a particular dream over and over again?  A recurring dream can happen regularly on a daily, weekly, or monthly basis. There is very little change in the content of the dream, which makes it feel even stranger when the dream occurs.
Firstly, I believe it is nature's way of releasing stress from our mind and body. It is our brain's way of processing events in our life, and to teach us about ourselves and the way we think. Your brain is forcing you to concentrate, and deal with the dream.
Secondly, there are also spiritual messages in most dreams. I am often asked the meaning behind a particular dream and why it keeps reoccurring, while other dreams are forgotten so quickly. My explanation is that reoccurring dreams can also be spiritually important and powerful. The dream is trying to give you a message, which can be very confusing for you to understand at first.
All the things one has forgotten scream for help in dreams ~ Elias Canetti
Sometimes these recurring dreams can be in the form of a nightmare and extremely frightening. Therefore, you have no choice but to deal with the dream and try to understand it.  That's when a psychic can be a wonderful person to help you interpret your dream and gain a much better understanding.
Often a recurring dream happens when there is a change in your life, or there is a problem that keeps happening that you have not resolved yet. Sometimes the dream may happen when you are feeling a sense of weakness in your life, or when you are experiencing fear and you are unable to cope or feeling helpless in a life situation. Your dreams are a way of helping you cope, even though some dreams may scare you and cause you to wake up terrified.
A dream which is not interpreted is like a letter which is not read ~ The Talmud
As you experience a recurring dream, you learn much about yourself. Your dream will direct itself to a conflict or situation within yourself during your waking life that you still have not resolved, or that remains unsettled.  Therefore, the underlying message is still in your brain and needs to be understood.
There are ways for you to overcome this recurring dream with which a psychic can help you. It is so important for you to understand your dream, and make the necessary changes in your waking life, so you can finally resolve your situation or the conflict within your brain. It may be difficult for you to do, however, and you will need to search within yourself and deal with the underlying issue objectively.
Dreams are road signs along the nighttime highway of sleep ~ Terri Guillemets
Sometimes your emotions may stand in the way, but it is so important to put your emotions aside. Your dream may be hiding something painful, which requires you to investigate further. A psychic can help you work through this pain or issue.
Once you are able to decipher the reasoning behind your recurring dream and understand it, your recurring dream may stop briefly and then return. Try to be patient and not allow yourself to become discouraged. Accept yourself for who you are and try focus ahead, instead of in the past. As soon as you figure out what the message is behind your recurring dream, these dreams will change in a much more positive way, or totally disappear.

About The Author: Mystic Carli

Carli is an international psychic advisor, based in Canada. She is a Certified Early Childhood Educator with a background in Communication and Psychology from Capilano and Douglas Colleges in British Columbia. Carli currently team teaches full day Junior and Senior Kindergarten for the puplic school board in Ontario. When she is not working with children, Carli is available on Psychic Access. She loves to help people from all walks of life, all over the world with her unique and gifted psychic abilities, to guide them on their special pathway in life. Carli possesses the qualities of a kind, caring and compassionate individual with sensitivity and empathy in regards to the needs of others. Get a reading with Carli at PsychicAccess.com.


This site uses Akismet to reduce spam. Learn how your comment data is processed.