Protect Yourself From Their Negative Vibes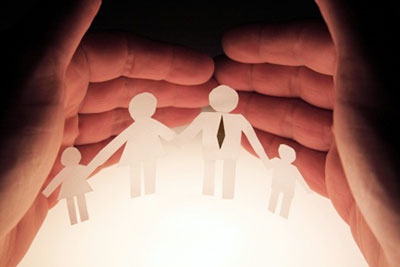 I often have clients ask me about methods of dealing with drama, negativity, and unwelcome energy in their lives.  I wrote an earlier article about this subject, but I wanted to look through a slightly different lens in this blog to offer some tips and strategies for dealing with challenging people in your life.
Additionally, some people are energy vampires, from whom we can walk away, but not always. A good example would be a previous life partner, if there are still children involved, or a business partner. So, let's explore what we can do to minimize these feelings and energy from people or places where we feel drained of our energy.
Personally, I start the day with a drop of Rose essential oil and apply it to the back of my neck. Rose oil holds the energy of love, so love "has my back" for the day, as the saying goes.  I frequently also ask for assistance from Archangel Raphael, the healing angel, to send love ahead, healing any situation I may encounter during the day. And I ask Archangel Michael for protection. I can see his blue light around me and others.
Stop letting people who do so little for you control so much of your mind, feelings and emotions ~ Will Smith
For additional protection, I wear crystals that help me with my work and always keep a black stone, either a black Obsidian or black Tourmaline for protection. The stone, Blue Kyanite is a stone that clears negativity, aligns our chakras, and has healing properties. You can wear any of these crystals in jewelry or carry them in tumbled stones.
I also love to use high quality flower essences that are especially made to put under or on the tongue. Each one has a different healing quality. The Flower Diva or the Flower's Oversoul each has different properties.
I keep a Himalayan Salt lamp next to my bed and you can also keep one turned on in your office as they absorb negative energy and remove contaminants from the air. A Rosemary plant also has protective properties and I will often ask the plant if I can harvest a few sprigs to put in a vase. I may take one and with a sweeping motion cleanse my aura from the top of my head to my toes. We can do this for each other too!
If I am out and about, and the energy starts to go downhill, I will wash my hands in cool water, as that has a cleansing and calming effect along with washing away negative vibes. Another technique is to carry a water spritzer with a tablespoon of Pink Himalayan Crystal Salt. For me it clears and lifts the energy immediately. Also bathing in the Salts or even using Epsom salts with a few drops of lavender removes any toxins that we absorb not only from being out in the world. A good shower washing with the salts works wonders and also when we are in water we not only cleanse our bodies and minds, we find inspiration there.
Always throw spilled salt over your left shoulder. Keep rosemary by your garden gate. Add pepper to your mashed potatoes. Plant roses and lavender, for luck. Fall in love whenever you can ~ Alice Hoffman, Practical Magic
When I feel a "charge" from an interaction, person, or meeting, I imagine that a crystal spiral elevator appears and I am transported up into the sky above the clouds, above the intensity of the situation and that person or situation that was pushing my buttons, looks smaller, does not have the same charge and I feel lighter from this perspective.
We often forget we can use our two feet and just walk away, excusing ourselves politely, if there is gossip, ranting, or the "woe is me" parties.
One of my favorite spiritual teachers, Louise Hay, uses this quote which I think is very effective: "I say 'out' to every negative thought that comes to my mind. No person, place, or thing has any power over me, for I am the only thinker in my mind. I create my own reality and everyone in it."

About The Author: Maggie

Maggie helps people turn the radio dial up on their vibrations to hear the messages you're meant to receive. It all began as a teen with a dog-walking job in the neighborhood that—if you'll excuse the pun—unleashed Maggie's innate Gifts as a powerful Intuitive Reader. What followed was a rewarding career as a Tarot Reader, Numerologist, Reiki Master, and Angel Card Reader—to name just a few of her remarkable skills. Maggie's accomplishments include on-air co-host for Blogtalk Radio, several published articles on Tarot and Numerology, she's an endorsed reader for The Tarot Guild, and a much sought after Intuitive Reader hired for both corporate and private events. In addition, she has a YouTube channel where you can view and subscribe to her weekly vibes. If you'd like to personally tune-in to Maggie's unique and highly accurate vibe, for yourself, you can find her at PsychicAccess.com.