Spiritual House Cleansing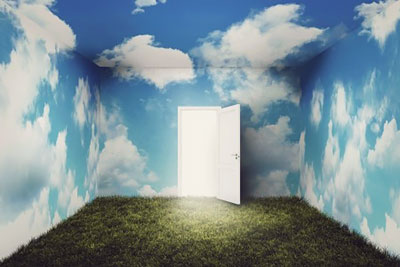 Sometimes our homes or offices can hold energy that is not of the highest vibration and I am sometimes asked to perform a house blessing, or house clearing.
Lower energy vibrations can become imprinted our house, business or around friends or family, which may inspire negativity and other disturbances. These residual energies can become the source of a variety of problems and issues in a family home, and it is often the cause of tension, drama and conflict in relationships.
Unwelcome negative energy imprints can come from people who have visited, a divorce, or a fight with a friend or relative. Sometimes the owner of the home is just hosting a special celebration or family event, and they want to start with fresh, sacred energy for the event.
In every aspect of life, purity and holiness, cleanliness and refinement, exalt the human condition . . . Even in the physical realm, cleanliness will conduce to spirituality ~ Abdu'ul-Baha
The first thing I always tell my house clearing clients is to "clear the clutter". A house must be cleaned and organized before it can be properly cleared. Once this is done I focus on our intention for the clearing or blessing. I recommend if the energy is dense to open the windows and use sound to first start moving the energy. It can be with a drum or rattle, ringing a bell or just clapping our hands.
My next step in house cleansing is to smudge each room with White Sage, gently taking a feather and directing the smoke into all the corners of the room.  There are also clearing sprays you can use that have the same effect if you are concerned your smoke alarm might go off.
After the clearing we need to put something back into the space, so I might place clear quartz crystals, rose quartz or essential oil at the windows and doors, as well as any statutes or items that are meaningful. Mine are the angel statues my mother and I collected throughout the years.
You do not have to tolerate unwelcome, residual energy in your home or work environment. If you do not feel comfortable conducting a clearing yourself, get an expert to come in and do it for you. If you do it yourself, be sure to prepare well with a personal cleansing and use the necessary psychic protection techniques to ground, center and shield yourself during the cleansing ritual.

About The Author: Maggie

Maggie helps people turn the radio dial up on their vibrations to hear the messages you're meant to receive. It all began as a teen with a dog-walking job in the neighborhood that—if you'll excuse the pun—unleashed Maggie's innate Gifts as a powerful Intuitive Reader. What followed was a rewarding career as a Tarot Reader, Numerologist, Reiki Master, and Angel Card Reader—to name just a few of her remarkable skills. Maggie's accomplishments include on-air co-host for Blogtalk Radio, several published articles on Tarot and Numerology, she's an endorsed reader for The Tarot Guild, and a much sought after Intuitive Reader hired for both corporate and private events. In addition, she has a YouTube channel where you can view and subscribe to her weekly vibes. If you'd like to personally tune-in to Maggie's unique and highly accurate vibe, for yourself, you can find her at PsychicAccess.com.