Your Deserve Your Pajama Days!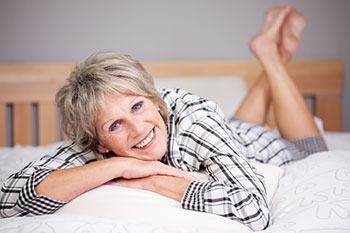 Sometimes we just need to jump off the wheel of life for a time to relax and renew our body, mind, and spirit. Some call these "pajama days", because we allow ourselves to lounge around in  loose-fitting clothes participating in comforting activities. I have also heard it called "attitude adjustment" days, when we need a little realignment in our energy. Whatever term we use, or choose to do, it's essential to take a break in our schedule to find time to feed our soul, mind and body.
Why do we often feel guilty doing these things? We are too often made to believe we need to be productive all the time. We are expected to be available 24/7 and take all calls and texts, especially in this time of technology. We have in the process lost pieces of ourselves, so we do need to schedule in these breaks on our calendar, just like we would for our job or appointments.
Learn to relax. Your body is precious, as it houses your mind and spirit. Inner peace begins with a relaxed body ~ Norman Vincent Peale
If we do not take some time out, we feel burnt-out, anxious, and our adrenal system can become compromised. But when take a day, a weekend, or an extended time to relax, we release any built up toxins, whether it is our thinking, frozen parts in our physical body and muscles, or people and experiences that diminish our Spirit. During these times off the grid, our perspective on our life changes. What seemed so important, suddenly does not.
On my pajama days, I wake up and hear the rain on the roof and snuggle up closer to my 'fur angels' and my husband. Indulging in that extra time spent in bed, as the raindrops slow down my breathing and thoughts, I come to be in a place of gratitude for that moment in time. Sometimes I will anxiously await my free day or weekend and get up early to sit with a cup of tea on the porch listening to the birds, not wanting to miss the sounds of early morning. I may journal, write, meditate, pack a picnic lunch to take to the ocean – anything that brings me joy and pleasure. Or at times I will schedule that Spa day or a weekend retreat!
During these free days, the best ideas come bubbling up and we can jot them down in our journal to follow up on another day.  Our Muse comes in the most unlikely times and places. These are the days often when the magic happens. The messages we have been waiting for come through. Our Angels or Spirit Guides have been trying to make the connection but the busyness and noise has been too great to get through. When we relax, our channels open up to receive.
So give it a go and see how it turns out for you. You might just hear the message or idea you have been waiting for and find all the things you are truly grateful for – which is magical in and of itself! Your body, mind and spirit will thank you too.

About The Author: Maggie

Maggie helps people turn the radio dial up on their vibrations to hear the messages you're meant to receive. It all began as a teen with a dog-walking job in the neighborhood that—if you'll excuse the pun—unleashed Maggie's innate Gifts as a powerful Intuitive Reader. What followed was a rewarding career as a Tarot Reader, Numerologist, Reiki Master, and Angel Card Reader—to name just a few of her remarkable skills. Maggie's accomplishments include on-air co-host for Blogtalk Radio, several published articles on Tarot and Numerology, she's an endorsed reader for The Tarot Guild, and a much sought after Intuitive Reader hired for both corporate and private events. In addition, she has a YouTube channel where you can view and subscribe to her weekly vibes. If you'd like to personally tune-in to Maggie's unique and highly accurate vibe, for yourself, you can find her at PsychicAccess.com.


This site uses Akismet to reduce spam. Learn how your comment data is processed.