Knowing Your Past Is Owning Your Future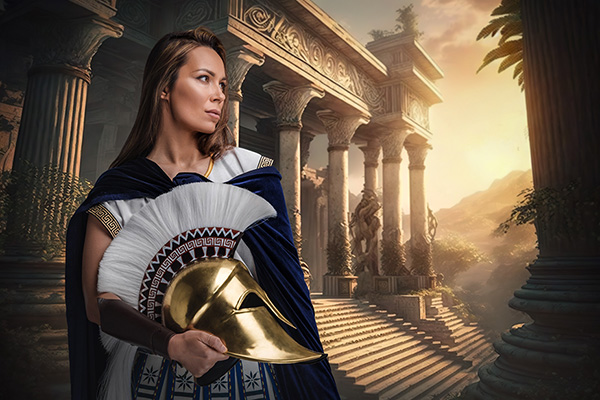 Knowing your past is just as important as knowing your future. There are many hurts that are carried over into this incarnation when the soul does not heal from its prior life. Most people do believe in reincarnation. I certainly do.
Knowing who you were, how you lived, and who you loved and lost in previous lives is important so that your soul can heal in this lifetime. It is one of the keys to joy and happiness.
Our soul has 'cellular memory'. Letting go of judgment toward yourself and others, and healing from guilt and other emotions from past lives, releases these memories and you become happier and have a new sense of freedom in this life. It enables you to move forward on your journey in this life.
Every soul that you have ever known in other lifetimes you will also know in this one. We are here to learn lessons which are written in our soul contract, which we put together while we were on the other side. We picked our parents, our children, family, friends, hard times and good times, the men and women we choose to love and to learn from.
Soul contracts are lesson plans or agreements that we make before we incarnate. We can choose to be guides instead of reincarnating, because each of us have all been guides at one time or another. Leonard is my guide and he is always with me in my meditations. I consciously remember him at a young age when he first came to me and told me that I would be helping many people in my life one day.
Why write a book on uncovering past lives? Because the benefits for personal empowerment, healing, and enlightenment are tremendous ~ Ted Andrews
Spirit guides are beings that guide us in this lifetime. We have them assigned to us before our birth and until our death. If you want to know the name of your guide, sit quietly for an hour each day and light a white candle. Try to relax and envision a white light around you. Your guide will let you know their name. You can trust them, they are here to help.
Your guides talk to you every day and guide you with inspirations, gut feelings, inner knowings, and flashes of intuition. These spiritual messages may sound like a voice in your head telling you to pay attention to something, or nudging you in directions you need to go. Always listen and trust your inner guidance, it will never steer you wrong.
We are all connected in this life, and we have all lived before, that is why we have déjà vu, which means having a familiar feeling when you meet someone or are somewhere that you feel that you have been before. You can also visit past lives in your dreams, which happens very often.

About The Author: Andrea Grace

A Psychic, Medium and Paranormal Investigator living in New Jersey, Andrea has been a top featured internet psychic for many years. She was born with psychic gifts that made her unique in her family. At 17, she was in a horrific car accident and recalls traveling to the other side, describing the beauty beyond explanation. She received last rights, but returned with gifts that were enhanced considerably--a blessing she treasures to this day. It was her calling to stick around to help people, and this is exactly what she's been doing ever since! Her ability to help clients recall their past lives has helped many to understand where they're headed in the future. With the help of her Spirit Guides and Angels, she gives clarity on any issue, always respecting her clients, while telling it like it is. If you'd like an accurate reading with a caring, kind, and accurate Psychic and Medium, you can find Andrea at PsychicAccess.com.


This site uses Akismet to reduce spam. Learn how your comment data is processed.