Spiritual Work And The Snake Oil Industry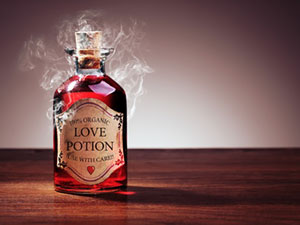 Spirituality and metaphysics has become an industry. Like the "diet" or weight loss industry. How many of those "just take this pill, no exercise and no dieting needed, and you will quickly lose weight" products have you tried? And how many of them actually worked? Yet, those product companies make millions while qualified personal trainers and nutritionists, who can get you in shape, struggle to make a decent living.
Eating healthy, getting educated, staying fit, even learning to make better decisions in life are all long term lifestyle choices, not workshop one-timers. A better lifestyle naturally produces more opportunities to be happy, to have joy. Eating well, eliminating toxins, and exercising can relieve a majority mood disorders. When did we become a society of no effort, and all gain?
As Adam Smith argued more than two centuries ago, when individuals freely pursue their own self-interests – presumably, even their most trivial desires – the aggregate effect is an economy that most efficiently and naturally delivers the most benefits to the greatest majority ~ Paul Roberts
I hear people saying that yogis and gurus, psychics, and healers have a "gift."  Well, many surely do, but all of them also worked long and hard to develop, expand, and put into practice all their talents. Yet, the workshops and courses that often fill up the quickest are those that promise instant and easy results. If you show up just that one time, all your Karma will be eliminated, prosperity will rush in, and you will meet your soulmate within days.
Seriously, with the amount of seminars offered that promise all this immediate success within just one session, at least half the world should be rich, thin, fabulous and having great sex with a loving soulmate or twin flame.
Consistent spiritual work alters how you perceive the world, which is the first thing we can truly address and change – our own perceptions! A truly spiritual lifestyle produces more opportunities to conquer Karma. We actually came here to do that -not be relieved of it. Consistent spiritual practice and study also teaches us to find an ecstasy that is more permanent than the momentary thrill of a new car, or purse, or shoes, or sexual "one nighter."
We live in a quick-fix society where we need instant gratification for everything. Too fat? Get lipo-sucked. Stringy hair? Glue on extensions. Wrinkles and lines? Head to the beauty shop for a pot of the latest miracle skin stuff. It's all a beautiful £1 billion con foisted upon insecure women by canny cosmetic conglomerates ~ Joan Collins
In the old days shamans, and elders, medicine people, prophets and visionaries were treasured for their wisdom, and supported by their communities so they could continue to offer the tribe spiritual guidance. In those days we were "spiritual personal trainers" so to speak.
Choose your "get well" gurus and sources of guidance with care. It is an industry now, and fame and fortune can make people do strange things. The drive for profit and recognition can also demand that industry needs come before other priorities, such as your spiritual well-being. Use your logic, as well as your inner guidance and your heart, when looking for practitioners in the "get well fast" industry. Beware, the "snake oil selling" industry is alive and well.

About The Author: Nonna

Nonna lives in Southern California, and is a professor of psychology and a teacher of psychic development, energy work and meditation, who has recently finished her PhD. She has been a counselor for both humans and animals for thirty years, removing energy blocks through her expertise in the spiritual arts. She also has numerous years of study and practice with classic psychological therapeutic models, family work, twelve-step processes, nutritional and body/mind/spirit healing, complementary, alternative, and quantum medicine. Nonna is brilliant at unearthing the gems in every client's soul and polishing them to a fine finish. To release your own soul's sparkle, contact Nonna at PsychicAccess.com.