Confessions Of A Shapeshifter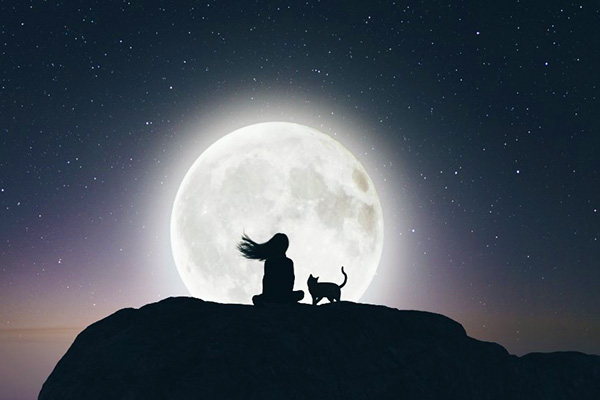 I was born human, but I also have the ability to shapeshift. I morph into the form of a female cougar a few times a month. Mostly, this happens when the day turns to night. I suppose some might call me a weirdo, or something that is evil, but the truth be told my mission is to help the animals. I mostly take care of domestic cats and dogs that are on the loose, and can't take care of themselves.
My spirit has been the same from the beginning of time. When I feel the shift coming on, I am overcome by a feeling of dizziness, and sleep. From that point I feel myself changing.  My vision becomes super sharp, as well as my sense of smell. I also feel my body change. I become sleek and strong, and all muscle, so it seems.
I then make my exit from my human home. I am very careful not to be seen by anyone. I am sense trouble in specific areas where many pets have lost their homes. They are hungry, tired and cold. Their owners have sinned against the animal kingdom. They bought pets for their children, mostly, and they do not understand the changes that a domestic pet goes through, growing into adulthood. They are lazy, and don't understand or respect the needs of animals. They tire of taking care of their pets, an too often they let it loose.
Abandoned pets become depressed and confused, and starved. This is where I come in. I gather up these animals, into colonies, then I show them the sense of love that I have for them. We start out by dumpster-diving for food. We must learn to eat any way we can, and stupid humans are usually very wasteful, with their food.
After that, I go after their ex-owners, I follow them when they go to the supermarket. I wait for them to come out, I smell what bags have meat in them, and I very, very, quickly snatch these bags away from them. I am so fast , that they do not even notice! When they return home, they think that the cashier, or packer, forgot to give them their bag. I bring it to the population of pets that I take care of. I show my animals ways to get shelter, and keep warm during storms and cold weather. I find them ways to sneak into basements to keep safe.
Shapeshifting is a reality. It is done through visualization so that you may carry the power and abilities of an animal with you when you need it ~ Wyldkat
I also do some good things for humans. When the weather warms up my sense of smell can pick up the scent of a good human. I follow these humans around for a time, get to know their habits and routines. I then pick out a pet or two, and get the humans attention. I  make sure that it is love at first sight!  I have a one hundred percent success rate as matchmaker. The good human always loves his new pet, and my work is finished with this animal.
This transfiguration energy work is my ongoing mission, my purpose, my calling – helping out with the true love that should be between man and animal. So, remember, if you are outside one night, and suddenly, out of the corner of your eye, you see the flash of a shadow of what looks like the shape of a very fast cougar, you may just have run into me. Hopefully your pet is well taken care of?

About The Author: Gabrielle-Claire

Gabrielle-Claire is a spiritualist psychic reader who channels the messages her Guides provide. She is also a gifted psychic healer who has studied with some of the finest metaphysical teachers, including a renowned healer of the Aquarian Foundation. Through her connection with the evolved souls of her Guides and Ascended Masters, she is able to put all of her numerous skills and gifts to great use, providing answers and healing energy to clients, and helping them to find their own hidden talents and abilities. You can have a life-transforming reading with her today at PsychicAccess.com.