Speak, Pray, Release – Gossip Or Healing?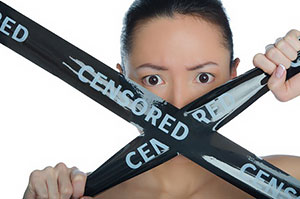 Gossip, or sharing? Privacy, or protection? I don't have the answers, but I do have lots of questions.
I once dated my friend's brother; she did not mention he had a history as a pedophile. She did not want to "gossip" about him. Really? I had to find out for myself? Yikes!
Part of dysfunctional family systems is the culture of "remaining silent" or "keeping the secret," usually taught to children under fear of threat by the adult violating and or abusing the child. Keeping the secret is also typically part of the family culture of alcoholism, and often also of mental illness.
Coming from such a background, many adults do not give out useful information, not realizing that it is not necessarily what everybody else does. If you were taught the culture of keeping secrets as a child, it probably never occurs to you to question that behavior or choice.
Unexpressed emotions will never die. They are buried alive and will come forth later in uglier ways ~ Sigmund Freud
So, what is gossip? It is simply mean-spirited talk about another, with absolutely no intention of resolving problems or working through issues.
Then what is venting? Venting, or sharing, means processing relationship issues with another mature being, who understands that you are working on yourself by trying to better understand your interpretations, reactions, choices, and decisions.
Hopefully your wonderful friend asks you provocative questions, uses active listening, and gives you feedback when you are venting… and possibly jumping to irrational conclusions. Perhaps your friends have another take on the person in question, or another take on you! That can be hard to hear.
Keeping secrets, being "neutral," is not always the best way. Sometimes this is the path of cowardice. Processing takes courage, persistence and the willingness to have an open mind regarding your own behavior and mistakes. Hopefully your friends are also reminding you when it may be necessary to hand it over to a Higher Power.
After processing, we can take that experience to our Higher Self and our Spirit Guides to get an even bigger perspective on the experience, or relationship.

About The Author: Nonna

Nonna lives in Southern California, and is a professor of psychology and a teacher of psychic development, energy work and meditation, who has recently finished her PhD. She has been a counselor for both humans and animals for thirty years, removing energy blocks through her expertise in the spiritual arts. She also has numerous years of study and practice with classic psychological therapeutic models, family work, twelve-step processes, nutritional and body/mind/spirit healing, complementary, alternative, and quantum medicine. Nonna is brilliant at unearthing the gems in every client's soul and polishing them to a fine finish. To release your own soul's sparkle, contact Nonna at PsychicAccess.com.