What Is Faith?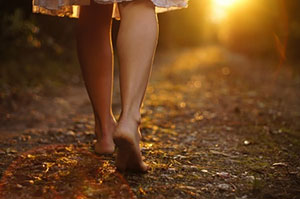 What is faith? Really good question! I was raised an atheist and was taught that life and all that happened was solely the result of my own efforts. This meant that all failure was my own fault and all success came from my own efforts.
Whew! This kind of thinking is the heart of American culture, isn't it? Just do it. No fear. Even the New Age-ers state: "Well, if it happened to you it is because you were thinking it." The ultimate guilt trip. This means I can have no bad thoughts, or they will manifest like the devil itself and it will be all my own fault.
I know for a fact the New Age-ers are wrong, because with the amount of pain and tough issues I have had to process (so far) I should have blow Earth up at least five times by now.
Faith is courage; it is creative while despair is always destructive ~ David S. Muzzey
I do believe we plan our life before we get here. Dr Michael Newton's book Journey of the Souls and Jane Roberts' The Education of Oversoul Seven address this concept very eloquently. But once we are here, we can decide to abandon the plan, or we can trust we made a good plan with our guides before we got here.
Our life plan was made in another dimension, during a life between lives, when we and our guides and the council had a bigger and better perspective than the perspective we have once we have incarnated in a body. Once we are human we are filled with desires, ego, personality issues and many other challenges.
So Faith for me means:
1. Faith in ourselves to get through the life we set up for ourselves, with all of the challenges and growth built into it along with the fun parts.
2. Faith that Something or Someone higher, bigger than us exists and that we can connect with that Energy to get different perspectives and different kinds of help. Our teeny, tiny brain, as Einstein noted, cannot possibly solve problems with the same brain that created them.
What does having Faith look like? For me lots of vomiting and crying at times. It is not a graceful process for me when a large leap of Faith is required. At these times, along with meditation, it is simply one foot in front of the other. Sometimes it is tackling the day minute by minute. It  is walking blind through a fire, feeling the heat, sure I am going to die at any second, and not necessarily so happy when I don't!
At the point where hope would otherwise become hopelessness, it becomes faith ~ Robert Brault
For smaller issues of Faith, when there is often quicker confirmation via small miracles, my practice of Faith is quite graceful. But no point in writing about those, because they are easy wins. And often my ego kicks in with these as if to say, "Look how good I am at faith, that I can conjure up these miraculous outcomes."
No, it is those big-no-light-at-the-end-of-the-tunnel experiences that leave me puking and covered in mud. At the end there is no doubt in my mind that the miraculous resolution was not of my doing – other than I did not jump out of the boat or run headfirst into the fire. And that in and of itself is a miracle too.
So Faith is really the ability to be not-graceful. The willingness to be scared to death. To able and ready to cry and vent so that one does not blow up or get cancer because of holding in all the feelings.  To let the feelings pummel you into a new level of surrender you did not think was possible. And Faith is also the softness that comes when we let go of something we didn't even know we were hanging on to.
A warrior's journey is to become like water. Not so easy, when we live in a culture that worships hardcore.

About The Author: Nonna

Nonna lives in Southern California, and is a professor of psychology and a teacher of psychic development, energy work and meditation, who has recently finished her PhD. She has been a counselor for both humans and animals for thirty years, removing energy blocks through her expertise in the spiritual arts. She also has numerous years of study and practice with classic psychological therapeutic models, family work, twelve-step processes, nutritional and body/mind/spirit healing, complementary, alternative, and quantum medicine. Nonna is brilliant at unearthing the gems in every client's soul and polishing them to a fine finish. To release your own soul's sparkle, contact Nonna at PsychicAccess.com.