The Gift Of Spiritual Healing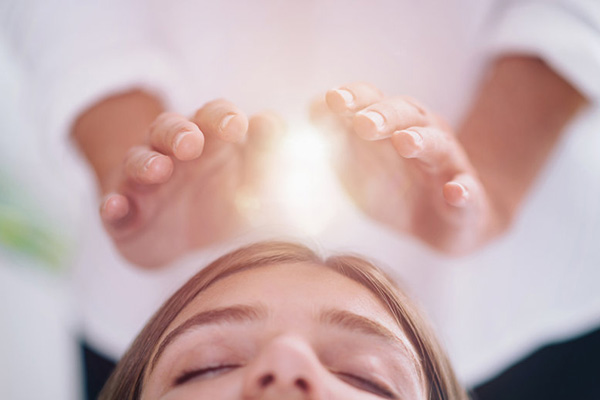 Spiritual or psychic healing, or you can call it energy healing, is also a gift of mediumship, because the healer is working as a channel, for advanced spirits to work through.
All of my life I have had visions, spirit communications and all of that, but I would often also dream about and witness medical surgeries taking place. Some of it is pretty gory, and I would wake up and wonder why?
As time went by the reason became clear to me. I discovered that it was part of my life purpose and I started working with a healing group. They were, and still are, wonderful! There are a lot of different forms of healing. I believe that in a future world, psychic healers, physicians, and psychiatrists will all work together in the healing of human and animals.
There is much involved with psychic healing. One must learn to align your body, mind, and soul to the person being healed. And one must also have permission from the person to conduct the healing. If they cannot communicate, you can ask them telepathically.
Some healings are complete, where the patient becomes free of the disease, and recovers. Others are only partial healings, and this happens when the disease is karmic, and necessary, for the spiritual growth of the person. Even if the patient crosses over, believe it or not, the healing has still taken place!
For the past 16 years, I have been working with a very great healer in spirit. I have witnessed him do some pretty amazing things, for both humans and animals. He is especially skilled with  Multiple Sclerosis (MS) and tumors.
For a while I was saving baby kitties that had lost their mothers. Their lives are important too. He saved two kittens that were on the brink of death. One of the kittens I really fell in love with. She was a tortoiseshell cat, and very, very tiny. I had her and her two sisters that I was taking care of.
It is reasonable to expect the doctor to recognize that science may not have all the answers to problems of health and healing ~ Norman Cousin
One night the little cat just went limp, and I knew she wouldn't last through the night. I was with a friend who operates an animal shelter. She said: "That's it, she's gone." But I called my healer guide and told him to please send healing for her. It was about 11pm. My friend set the clock for 3 pm, to check on her.
When we did look in on her later that night, it really looked like she had died. I reached over my hand to scoop her up, and all of a sudden she jumped up… very much alive and with a good appetite! It was great.
I have much gratitude and appreciation for the special healing spirits that we channel. I have seen humans heal and find happiness too, but the kitty example was instantaneous and made a lasting impression on me.
There are so many ways to heal. Arrogance may have a place in technology, but not in healing. I need to get out of my own way if I am to heal ~ Anne Wilson Schaef
Lately, I have been giving a lot of 'electric shocks' to people around me, and sometimes I feel such a warm buzzing feeling around my body. I know it may sound weird, and it is hard to explain, but I know it is my capacity as healing channel that is expanding. I just continue to ask God to lead me in my work.
Ultimately, the real test of the spiritual healer is to remain humble and know that you are not really the one doing the healing. We are just vessels for spirit to work through. To be the conduit for healing others is a great privilege.

About The Author: Gabrielle-Claire

Gabrielle-Claire is a spiritualist psychic reader who channels the messages her Guides provide. She is also a gifted psychic healer who has studied with some of the finest metaphysical teachers, including a renowned healer of the Aquarian Foundation. Through her connection with the evolved souls of her Guides and Ascended Masters, she is able to put all of her numerous skills and gifts to great use, providing answers and healing energy to clients, and helping them to find their own hidden talents and abilities. You can have a life-transforming reading with her today at PsychicAccess.com.