Bad Psychics! Really?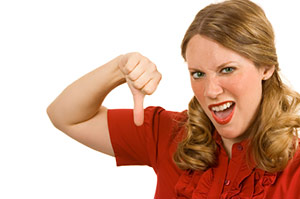 Bad Psychics! They are all bad. Really? I have had ghastly doctors, handymen, dentists, and teachers. But are the people in these varied professions all bad? No! One must always look for good people in any field. It took me two years to find a great car mechanic. The same principle applies to finding a reputable psychic.
Are there bad psychics and scam artists out there? Yes, no doubt. Sadly, there are even more bad therapists and counselors. Many emotionally disturbed people become therapists, rather than dealing with their own pain. The best way to find a reliable psychic is to get a recommendation from someone you trust. One of the main reasons I enjoy working at Psychic Access is because people can look at my review section and see numerous reports regarding my work.
In business 'professionalism' is not a tactic but a moral value ~ Amit Kalantri
Psychic Access also offers a free first session, which gives you the opportunity to first give us a try before you spend a dime. If you cannot get a recommendation from someone, you should be able to have a free first consultation. Therapists (the good ones) do the same.
Not only does a therapist, counselor, psychic, or life coach need to have talent; they also have to be able to truly connect with the person. They must get along with them and make them feel at home and comfortable.
Clients must feel comfortable enough to tackle some tough issues together. Perhaps you need someone with a sense of humor. Or someone who seems strong to you, or soft enough to cuddle. It will be different for each person. Maybe you don't even know what you need or want. You will have to take more time 'shopping around' then.
People spend more time shopping for a car mechanic, pet groomer or hair stylist than finding someone to help and guide them in their personal life challenges. There is something wrong with that picture and those priorities.
If you think a professional is expensive, wait 'til you try an amateur ~ Paul "Red" Adair
So, if you need some help you get through a rough time, or need some understanding of a situation, or perhaps you need to get your own intuition verified – go shopping! Not retail therapy, but shopping for a trustworthy resource. Search for a psychic who is best suited to your unique needs.
We all need someone in our lives at times. I have, and still do. I am so grateful for those truly talented guides and helpers out there who have been in the dark holes themselves and have found their way out, because they can show me the way if I need it. They are empowered to give me hope, because they made it through themselves, and they have a calling to be of service to others. It is inspiring and comforting.

About The Author: Nonna

Nonna lives in Southern California, and is a professor of psychology and a teacher of psychic development, energy work and meditation, who has recently finished her PhD. She has been a counselor for both humans and animals for thirty years, removing energy blocks through her expertise in the spiritual arts. She also has numerous years of study and practice with classic psychological therapeutic models, family work, twelve-step processes, nutritional and body/mind/spirit healing, complementary, alternative, and quantum medicine. Nonna is brilliant at unearthing the gems in every client's soul and polishing them to a fine finish. To release your own soul's sparkle, contact Nonna at PsychicAccess.com.


One Response to Bad Psychics! Really?