Be The Best Version Of You!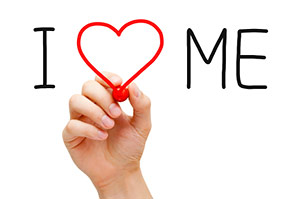 If you are staying connected to you Higher Power, and your Inner Self, you can be completely "You". A wonderful friend told me; "How other people feel about you is none of your business."  What a concept!
People and their emotions and perceptions are like weather. While we can be aware of it, we do not have to let the reactions of others run (or ruin) our lives. Our job is to stay centered and be a good person. How other people interpret our actions is then based on their subjective history, perceptions and agenda. Taking this position makes us less vulnerable to being manipulated, or to being a manipulator. We keep our focus on ourselves, our intentions and good behaviors and let go of trying to impress others, or make them like us. This is a more honest and authentic way of living.
Don't try to win over the haters; you are not the jackass whisperer ~ Brené Brown
Pema Chodron is one of my favorite authors. She is transparent about her own spiritual work, and the ups and downs of her journey. She models the authentic journey. She shows us how to be humble, without being a doormat.
When you get a psychic reading, think about learning more about you and what you need to work on, rather than asking so many questions about others… in order to get them to like you more.  The people you want in your life should love you the way you are and you should not try to change yourself (or them) to force a friendship or a relationship.
Be you. Be the best version of the you that you can be.

About The Author: Nonna

Nonna lives in Southern California, and is a professor of psychology and a teacher of psychic development, energy work and meditation, who has recently finished her PhD. She has been a counselor for both humans and animals for thirty years, removing energy blocks through her expertise in the spiritual arts. She also has numerous years of study and practice with classic psychological therapeutic models, family work, twelve-step processes, nutritional and body/mind/spirit healing, complementary, alternative, and quantum medicine. Nonna is brilliant at unearthing the gems in every client's soul and polishing them to a fine finish. To release your own soul's sparkle, contact Nonna at PsychicAccess.com.