Released By The Violet Flame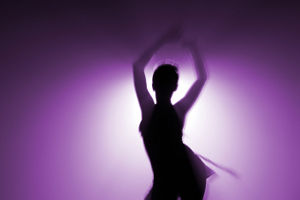 We are living in some pretty tough times at the moment.
If you are a psychic, it is easy to pick up on so many of these negative energies that are currently being created.
I recommend the 'violet flame' visualization to help you get rid of these energies, so you too can return to more peaceful and happier place in your life.
Sit down, spine straight, feet planted on the floor, and palms facing upward.  In your imagination visualize a beautiful violet fire, starting at the bottom of your feet and rising up through your body, up to a few inches above the top of your head.
Each time you do this, think of someone who hurt you, or someone you have hurt, or any negative circumstance or problem in our life. Visualize a cord or rope connected to the top of your head and stretching out to the other person or the situation, connecting the two of you together.
When you hold resentment toward another, you are bound to that person or condition by an emotional link that is stronger than steel. Forgiveness is the only way to dissolve that link and get free – Catherine Ponder
Now imagine you are holding a magic wand of violet fire. Use the wand to sever or cut this cord that binds you to this person, or this negative situation. Forgive them, and forgive yourself also, and break this negative connection.
Keep doing this every night or so, and you will start to feel clarity and happiness in your life. Do not forget to end it by sending them joy and happiness! After a short while, you will witness an amazing improvement in your life and your state of mind.
About The Author: Gabrielle-Claire

Gabrielle-Claire is a spiritualist psychic reader who channels the messages her Guides provide. She is also a gifted psychic healer who has studied with some of the finest metaphysical teachers, including a renowned healer of the Aquarian Foundation. Through her connection with the evolved souls of her Guides and Ascended Masters, she is able to put all of her numerous skills and gifts to great use, providing answers and healing energy to clients, and helping them to find their own hidden talents and abilities. You can have a life-transforming reading with her today at PsychicAccess.com.