The Manifesting Power Of Focused Intent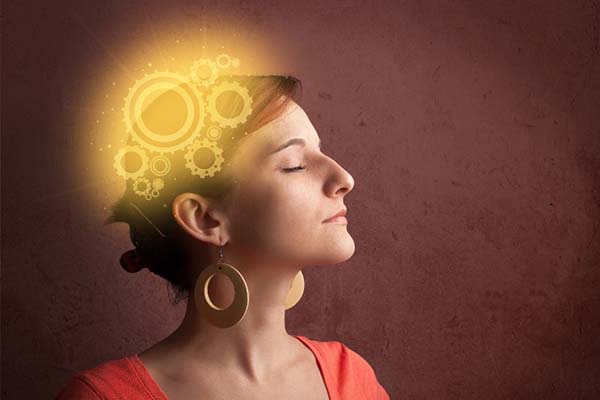 Manifesting and healing requires the power of focused intent. The setting of intentions is the energetic foundation for manifesting the substance and structure of our beliefs into observable reality. A liveable, solid house cannot be built without some kind of floorplan or blueprint. Intent is the metaphysical blueprint of our manifested reality and a life of well-being and abundance.
Once we are able to believe in a possibility other than what we have already experienced, and entertain that new opportunities and blessings could be possible for us, we energetically enter the quantum realm where all things are possible.
Energy follows thought, and feeling catalyzes. If you want to accomplish something, you first have to imagine it, then feel it. Once you really integrate and apply this basic quantum principle, you will realize that the ideas in quantum physics provide a very real gateway into realms of possibility. It allows for instantaneous healing, physical manifestation, and virtual transformation of every aspect of your life.
The formula for setting a powerful intention is simple: Intention =  Thought + Feeling (heart-centered)+ Action.
Intention is an art. It takes practice. The more you focus your intent in highly specific ways, the more you tap into the power of the morphic field, which contains the energetic blueprint or metaphysical matrix for the results you want.
Know yourself as energy. Intention is an energy surge; it is well-ordered light. Beliefs are intentions. So, if something isn't working, it is because you have conscious or unconscious beliefs that hinder the process. Anytime you are not neutral, as in when something triggers you, it is because there is something you need to work on within yourself.
Choose your intention carefully and then practice holding your consciousness to it, so it becomes the guiding light in your life ~ John Roger
"We need to believe at least six possible things before breakfast," says the Queen in Alice's Adventures in Wonderland. Imagination is real in the quantum. Albert Einstein said, "Imagination is more important than knowledge."
Liberate your imagination from its everyday box of fear and limiting beliefs. Pay attention to your flashes of intuition, hunches, and visions, because they are likely to be based upon far more information than your conscious mind can capture. Ask yourself the power question: "What does this mental image mean to me and what should I do with it?" Now, hold the state of possibility whereby the perfect outcome can manifest.
Further, hold  a state of energetic rapport with others, holding for them what shamanic cultures call sacred space, so that they have the freedom of choice to express a different free will outcome. You contain within you the keys to inestimable power and limitless possibility, as long as you do not actually try to make something happen for someone else. Your job as conduit or healer is the service of the witness. There is no greater service.

About The Author: Mountain Sage

For thirty-six years, Mountain Sage has been providing her much sought after insight, coaching and spiritual counseling to clients locally, as well as internationally. Many other psychics, spiritual counselors and healers, professionals, celebrities, and individuals of all backgrounds, have relied on her gifts to find their way through muddled times. Mountain Sage is the student of an exalted Gurugi in Bombay, and Shaman of the Fireheart Sweat Lodge in Santa Fe, New Mexico. Her extensive training includes Oracle, Healing, Universal Laws & Principles, the Sacred Circle and Psychic Shielding. She specializes in Ascended Masters, Altars, and Minerals. She holds the great honor of Oracle Carrier by her tribe due to her outstanding psychic ability, passion for the psychic realm, integrity and sacred work. She blends mystical understanding with practical application, and her art is connecting with the Divine. Get a psychic reading with Mountain Sage at PsychicAccess.com.