The Numerology Energy Of 2013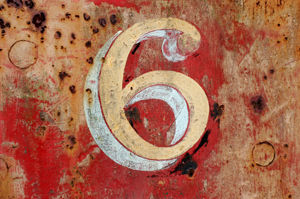 Predictions for the general public cannot be specific to you, so a reading is your best way of finding out how the energies of 2013 will affect you personally.
Generalized information can be very misleading, and as horoscopes posted in the newspapers can sometimes turn people away from readings, because generic information can be so inaccurate as to appear useless. Generic psychic prophecies or numerological predictions can be compared to reading information about how men or women behave in general – we may find some good basic information on men and women, but it would not accurately describe each of us a individuals.
The year 2013 adds up to the number 6, which is a wonderful harmonious number. Of course, like all energies, there is a higher energy and a lower energy to the number 6.
I am careful not to confuse excellence with perfection. Excellence, I can reach for; perfection is God's business ~ Michael J. Fox
The harmonious energy of 6 assures us that this is a year of healing, community, service to others, creating beauty, love and romance, creativity, and commitment to family and family values.
The flip side of this can be a brutal compulsion toward perfectionism – for example Hitler's love of the perfect race and a commitment to create and maintain those values could fall under the dark side of 6 energy.
So, we can look for both of these energies this year: the healing love energies and caring for each other, as well as the attempts of some to try and seize control in order to pursue their idea of perfection .
For very basic information using numerology, we would want to look at the Destiny Number, which is the value of all letters of your birth name added together, and the Life Lesson Number which is the value of all the numbers of your birthdate added together, and how they relate to the 6-energies of 2013.

About The Author: Nonna

Nonna lives in Southern California, and is a professor of psychology and a teacher of psychic development, energy work and meditation, who has recently finished her PhD. She has been a counselor for both humans and animals for thirty years, removing energy blocks through her expertise in the spiritual arts. She also has numerous years of study and practice with classic psychological therapeutic models, family work, twelve-step processes, nutritional and body/mind/spirit healing, complementary, alternative, and quantum medicine. Nonna is brilliant at unearthing the gems in every client's soul and polishing them to a fine finish. To release your own soul's sparkle, contact Nonna at PsychicAccess.com.