The Key To Alchemy From Master Saint Germain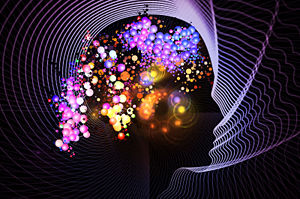 Saint Germain is the Great Alchemist of the Universe. He teaches us that there is nothing wrong with creating what we desire, as long as it is in harmony with eternal Law and cosmic principles.
According to the guidance of Saint Germain there is nothing wrong with having a Divine Source of supply to meet all of our needs, but we should be constantly humble, and grateful as God places within our hands the Key to control natural forces. It is a law that we can draw forth from God – every good and perfect gift of all our daily needs.
We do not always see the results of our alchemy immediately, because we are not in the Garden of Eden anymore. We are now outside of Eden, and subject to the idea that we earn our daily bread by the "sweat of our brow". Our alchemy of what we desire is slowed down. We do not receive what we desire instantaneously, like magic, but we receive what we want through meditation, visualization and physical work, as we apply ourselves directly to our projects.
You are a volume in the divine book. A mirror to the power that created the universe. Whatever you want, ask it of yourself. Whatever you're looking for can only be found inside of you ~ Rumi
Saint Germain the alchemist teaches us that the key to alchemy or positive change in our lives is the key to the mastery of yourself. For self-mastery is the Key to all self-knowledge. We must acknowledge that we ourselves are the alchemists who will bring the design of our creation as coming forth from ourselves.
What he is saying is that what we want to create comes from our own higher self, which is part of God. In other words, if we meditate on something that we want, we can release this to our higher self before we go to sleep. Then in the morning we will be filled with inspiration and direction on what to do, to bring about about what we want.
In my view this is a great teaching to start practicing, especially to lift yourself up from negativity in your life, and strive towards a more God-filled happy life – the life that we are meant to have.

About The Author: Gabrielle-Claire

Gabrielle-Claire is a spiritualist psychic reader who channels the messages her Guides provide. She is also a gifted psychic healer who has studied with some of the finest metaphysical teachers, including a renowned healer of the Aquarian Foundation. Through her connection with the evolved souls of her Guides and Ascended Masters, she is able to put all of her numerous skills and gifts to great use, providing answers and healing energy to clients, and helping them to find their own hidden talents and abilities. You can have a life-transforming reading with her today at PsychicAccess.com.