The Art And Science Of Cheirology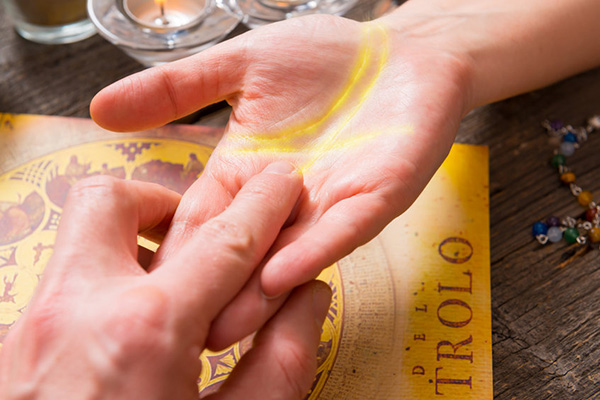 Cheirology is no longer a trendy healing modality in modern times, but it has so much to offer in terms of alternative healing and spiritual practice. It is an esoteric art and traditional healing science based on an ancient Chinese Buddhist hand analysis system in combination with Palmistry.
Cheirology is however not fortune-telling, because it is non-predictive. The principle of cheirology is that everything is energy, which cannot be destroyed and simply transforms itself.  Thoughts and intentions are aspects of energetic relay, and the lines created in the hand through these thoughts and intentions can change as often as every three months.
Cheirology helps us to view our life from a higher perspective, and gives clarity on our individual personality, purpose and potential. The interpretation process takes into account the lines, ridges, fingers, patterns and segments of the hand, with each segment of the hand representing the elements of earth, wind, fire, water and ether.
Prior to the reading, a handprint is taken of both hands, just like giving fingerprints. The cheirologist I consulted said that much deeper levels of the client can be read by taking a print and analyzing it, as opposed to merely reading the palm in person.
When I had an in-depth cheirology session a few years ago, it revealed that in relation to my personality my nurturing manner and need for security is strong. I have a bow of intuition and the loop of nature, suggesting I should dedicate much time to animals or to the environment (no wonder I keep rescuing dogs and cats).
My ultra sensitivity shown in the reading, was a reminder of the importance of protecting my own energy field at all times, and the need for some quiet time to myself. In relation to my life purpose, the prominent healing stigmata highlighted the desire I've always had to give of myself and to be of service to others.
Just as a pebble thrown into the water creates ripples, so our thoughts create similar effects on our palms ~ Michael Scotts
My teacher's square would suggest further teaching over and above only teaching Tarot, which is the case currently. My writer's fork points to the potential to do a lot more writing in the future. Emigration was another potential and this was later confirmed by my relocation to another country.
Cheirology dates back to the fifteen hundreds. Buddhist monks in Tibet and Central Asia studied the hands of many subjects as a means of giving spiritual guidance. In centuries to follow Cheirology spread to the British Isles and Europe, where it was forced underground due to Christianity. It only emerged in the early Nineteenth Century as a beneficial tool for self discovery. More recently cheirology has been returning to the fore because of people's search for deeper clarity in their lives.

About The Author: Shani

Shani is a qualified practitioner in Reiki, aromatherapy, reflexology, body spin, and animal telepathy who received psychic development training at the Arthur Findlay College of Psychic Research in England. A published writer, her articles and predictions have appeared in several respected magazines and on psychic websites, and she has read for many celebrities and even heads of state in Africa. Because of her empathy, people find it easy to connect with her. Every month, she attends a psychic circle and the information that comes through from Spirit never ceases to amaze everyone present. Though she was born in London, Shani has traveled the globe and has studied the art of African Mysticism, bringing her unique flavor to those seeking her incredible talents. What she has taken away from her many travels abroad, is that there is always a sort of longing clients have to be connected to the source of their being. Get a reading with Shani at PsychicAccess.com.