What Is A Medium?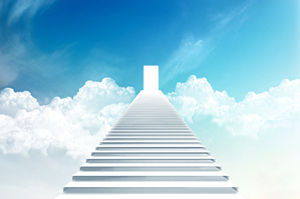 A mental medium is one who is capable of receiving the thought vibrations of those living in the spirit world and transmitting them to those of us on Earth.
A physical medium is one who has, within his or her human body, the chemicals necessary for the production of the ectoplasm used as the basis for all of the physical phenomena of Spiritualism.
The spirit teachers tell us that every human soul has the ability to unfold some phase of mediumship. We ourselves cannot choose the phase which we would like to develop, for we may not be capable of producing the particular phase that we desire. Mediumship is a sacred gift and is deserving of every effort that can be made. 
Through mediumship we derive evidence of the continuity of life, which removes all fear of death; we receive the comfort of communication with our loved ones who have passed on into a higher phase of life; we receive a knowledge of the conditions in the higher phase of life and an understanding of the natural laws governing the universe and all therein.
Being a medium who can communicate with souls isn't the same as one who can interact with them. It's the difference between listening in on a conversation and changing the subject ~ S. Kelley Harrell
Through our understanding and application of universal law, we realize we are masters of our own destinies and that we truly can be what we wish to be.
I, personally, have been extremely fortunate in my search of the evidence, both as a mental and physical medium, of the continuity of life. I have been allowed to accompany my own loved ones as they crossed over. In some cases, I have felt the etheric peace and comfort of the Infinite and the exquisite sacred beauty of my beloved's new Journeys.
Other times, I have had the remarkable fortune to experience telepathic encounters both from my own loved ones, and from the loved ones of clients that I was honored to assist in lifting the veil for the purpose of clarity, comfort for those left behind, unfinished business, and affirmations of love.
I honor and cherish each encounter. Thank you, dear Creator, for this gift. I am humbled.

About The Author: Mountain Sage

Mountain Sage's profession is Metaphysical Academics. Her extensive training includes Oracle, Healing, Universal Laws & Principles, the Sacred Circle and Psychic Shielding. Focus includes Ascended Masters, Altars, Minerals, etc. She holds the great honor of Oracle Carrier by her tribe due to her outstanding psychic ability, passion for the psychic realm, integrity and sacred work. Get a psychic reading with Mountain Sage at PsychicAccess.com.


This site uses Akismet to reduce spam. Learn how your comment data is processed.