Are You Addicted To Chaos?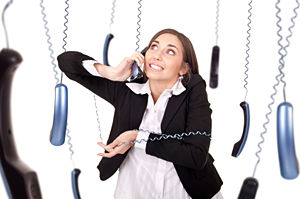 We sometimes are so used to having problems that we only get readings about the chaos in our lives. Psychic readers can try to gently steer a person towards serenity, inner peace and joy, but it can be difficult. If you have a history with a psychic, and there is a level of established trust, they would be the right person to ask, "What should I be working on?" – rather than yet another psychic reading on "Why did George (or Lucy) not come home again last night?"
If people want to discuss their chaos, we readers are limited to that topic. Often the level of question indicates what you are 'ready' to hear or learn about. This can also be done with readings for yourself. I like the Osho Zen Tarot cards, which I ask what do I need to learn about a situation. I then simply pull one card and meditate on the answer for a few days.
Stop blaming outside circumstances for your inside chaos ~ Steve Maraboli
Spirit is out there, waiting to help us all. If we are too concerned with the chaos, we cannot receive information and spiritual messages that usually will take us completely out of the chaos and like a fog lifting, show us a completely different path with different options that previously was hidden from us. As Einstein stated, we cannot possibly solve problems with the same mind that created them.
Sometimes you may want to try asking, "What do I need to know?" instead of asking. "When is he going to marry me?" You will be very surprised where you will be taken. It may not be where you think you want to go, but I guarantee you that you will be taken to a much better solution – one that you could never have conceived on your own.
About The Author: Nonna

Nonna lives in Southern California, and is a professor of psychology and a teacher of psychic development, energy work and meditation, who has recently finished her PhD. She has been a counselor for both humans and animals for thirty years, removing energy blocks through her expertise in the spiritual arts. She also has numerous years of study and practice with classic psychological therapeutic models, family work, twelve-step processes, nutritional and body/mind/spirit healing, complementary, alternative, and quantum medicine. Nonna is brilliant at unearthing the gems in every client's soul and polishing them to a fine finish. To release your own soul's sparkle, contact Nonna at PsychicAccess.com.


This site uses Akismet to reduce spam. Learn how your comment data is processed.