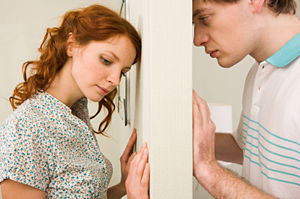 To outward appearances, endings are a structural matter – now there is a relationship, now there is no relationship. From the soul point of view, ending is a different experience of the relationship.
Ending is not literal at all, but rather a radical shift in imagination. For example, a woman's father passes on. In her soul the relationship may now intensify and may become the dominant myth shaping her other relationships, her career, and every other aspect of her life.
Memories of her father may now become more vivid than ever, and new feelings may surface. He may be more influential in her life now than when he was alive.
Another example might be a man who divorces his wife, thinking that now his thoughts will turn toward a new life. With the struggle of decision and separation now passed, feelings formerly nudged out of awareness now come to the forefront. Continue reading →