Published
November 13, 2010
|
By
Isthemus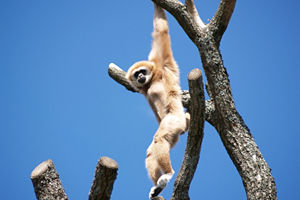 A change in spirit, and change in thought, is the only way to move forward from life situations that have held you down. I consult with individuals every day who are holding on to romantic partners, jobs, or friends that drain the life force right out of them.
There are several reasons why they believe they cannot let go of the 'energy vampires' in their lives. Most of their beliefs are nothing more than fear: fear of being alone, fear of not having money, or just plan fear with no real reason attached.
There really is no reason for this fear, only excuses. We have all made them at some point. We have all delayed in making important choices in our lives, because the road ahead is not clearly mapped out.
We suffer when we 'settle'. This, I believe, is disrespecting our spirit-selves, when we totally ignore the signs that are sent our way just in the name of not having to make any decisions. Continue reading →
Posted in

Career, Healing, Life Design, Lifestyle, Love & Relationships, Self-Help
|
Tagged

Career, choices, destiny, energy, fear, finance, freedom, friends, future, growth, happiness, Healing, humanity, joy, Life Design, life path, loneliness, love, money, negative energy, pain, partner, relationship, romance, sadness, signals, signs, soulmate, spirit, spiritual messages
|
3 Comments