Posts Tagged 'spiritual messages'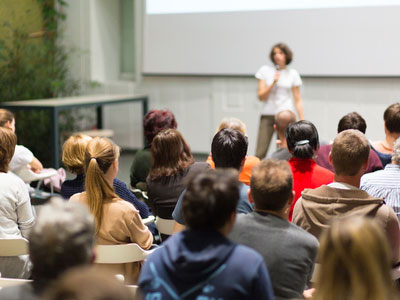 In the summer of 1987, nearly a year after my parents died just a few days apart, I attended a mediumship evening at one of the spiritualist churches in Toronto. I had never been to a spiritualist church before, however, I had met a friend for lunch earlier in the day and she told me about the upcoming event that evening. Neither of us had ever heard of such a thing before. Unfortunately, my friend was unable to attend because she was on her way out of town, but I decided to give it a try on my own.
The church was located in a shopping plaza, on the second level, above a store. As I went up the very steep steps into parts unknown above, I was not only curious, but also quite skeptical. The room was already packed when I got there, so I sat right near the door, just in case these people started performing any weird rituals, or so other strange stuff. I figured that I could be down the stairs and out the door in a flash, if need be! Read the rest of this entry »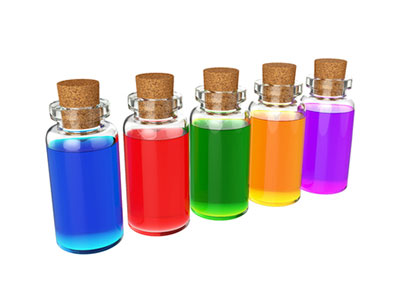 In private sittings, I always commence with a short color reading. I ask customers to select four from my collection of 13 small, colored bottles. The placement of the client's selection in position one, two, three and four each represents a different aspect of their pathway and challenges in life.
Whether the rest of the reading involves the Tarot, throwing the bones, angel cards, or numerology, the synergistic connection with the colors, and the remainder of the reading, is always uncanny. Not to mention that it gives a very 'colorful' start to a reading session.
I have a regular client who is a wonderful and highly respected healer. I have always felt that she channels during her healing sessions, as many of the clients she has sent my way praise her for the words of healing and wisdom they received during sessions with her. I feel that she uses subtle ways to incorporate her psychic ability into her work, without 'spooking' her clients. There are also a select few with whom she feels, intuitively, that she is able to discuss deeper spiritual, and even past life issues. Read the rest of this entry »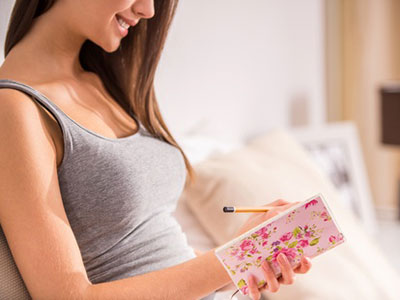 I believe that everyone has the ability to read and understand the energy around them. The universe is made up of energy and people are connected to each other through that energy. There are ways in which people can tune into this energy to better understand their world.
So many times the answers we are looking for are right in front of us, but with the business of our lives and things going on around us, we sometimes tune that energy out. There are things you can do to better empower yourself to tune into others' energy. By doing this you will be able to unlock answers in your own life.
First thing to do is make sure to eliminate as much stress in your life as possible. Stress will block out energy around you and distract you from being able to make sound decisions. There are many ways to tune out stress, such as learning to meditate, doing Yoga, or any physical activity or recreational outlet. Once you learn to block out stress and find a good balance of calm in your life you will start to notice the energy all around you. Read the rest of this entry »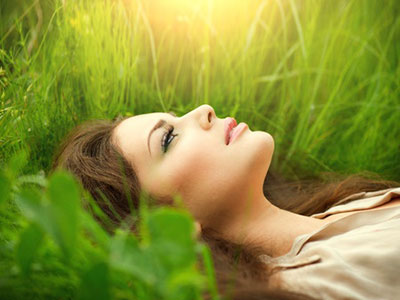 Plants are everywhere, even in urban environments – from the windowsill potted plant to the hundred-year-old oak in a city park. What you may not know is that plants, just like people and animals, are psychic and react strongly to the energies around them.
In a well-known experiment, scientist Cleve Backster, who was at the time working with police departments to develop polygraph (lie detector) machines, attached a plant to one of these machines. He found that the plant detected intent. For example, the plant reacted with humanlike responses, such as fear and anxiety, to his thoughts of burning the plant.
The plant also showed an empathic response to pain, such as when Backster cut his finger. The results were even the same when he directed his thoughts toward the plant from some distance away. All this from a common potted plant found in an office! Read the rest of this entry »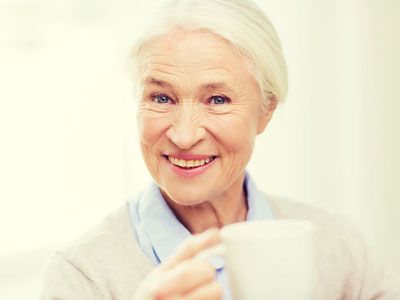 A client I read for on a regular basis, called me the other day about a dearly departed relative. Her grandmother crossed over to the spirit realm recently, and she was hoping to connect with her in a mediumship session. She and her grandma made a promise to one another that they would attempt to connect after her passing.
About a year ago she had told me her grandma was going to be entering a hospice center. I had told her then to spend as much time as she could with her granny, and fortunately she did. She would bring granny some of her favorite things and would read to her. She loved this, since her vision had declined a lot in recent years and she could no longer read for herself. Read the rest of this entry »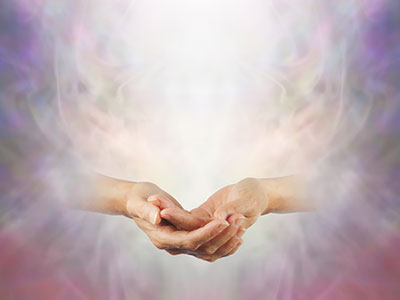 When I first began to converse with Spirit, I didn't really know what I was doing. I was receiving these messages and listening to them, but I never really put much thought into it. It wasn't until I consciously acknowledged this conversation was happening, that the momentum really started to build. It was then that I realized my guides had been with me all along!
In my experience, the most important step you can take in opening a conversation with Spirit, is to acknowledge that this is your intent. Your angels and guides are always with you – but they need your permission to help you! Remember to ask them often to be near you and to help you and guide you.
When you need direction, ask them for a sign. Then be patient and watchful. Spirit communicates in many ways, sometimes using number sequences, or animals, maybe a song you hear over and over again wherever you go. These are just a few examples, but Spirit will try to get your attention any way it can and will typically use signs and symbols that will be meaningful to you specifically. It's important to be open to receiving these messages, and not to dismiss any 'coincidences' you may encounter. Read the rest of this entry »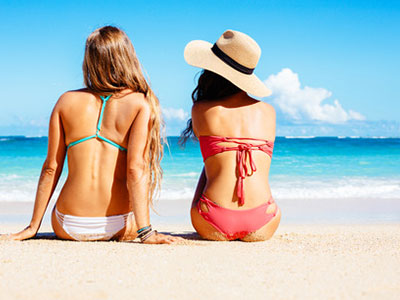 It is so very cool what miracles can happen when we take the time to relax and become aware of our surroundings, and our psychic antenna is open to connect with those who are on the same frequency.
I was at the beach over the summer, sitting on my beach towel in a deeply blissful, meditative state of mind. I had my umbrella set up, and a cooler with some water and healthy snacks – totally prepared for a relaxing day of doing absolutely nothing!
I took some deep breaths and looked out over the horizon, and focused on the waves. I was allowing whatever personal spiritual messages might come to my awareness. I was very much connected to what spirit was wanting me to know. Whatever is meant to happen will happen, but only in Divine Timing. We can never force anything, but all good things do indeed come to those who relax and allow the ebb and flow to reveal everything in perfect timing.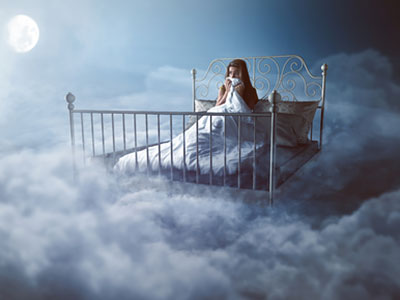 I have always found dreams to be most fascinating.  Interestingly, my guides have taught me that there are, in fact, three types of dreams.
Many dreams are just a result of some of the mundane information we take in on a daily basis. These are usually the kind of dreams which make no sense at all.
Some dreams are simply reflective of both our fears and desires. For example, swimming close to sharks would be an obvious fear for most people, whereas winning the lottery is what a lot of folks would love to happen. Read the rest of this entry »