Published
March 11, 2019
|
By
Nonna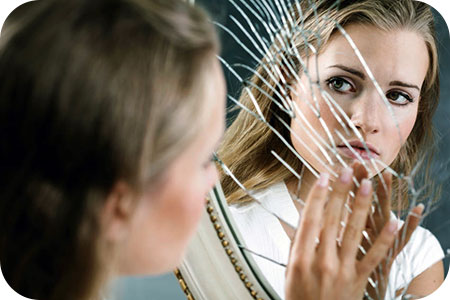 If you are wounded or unhealed; if you grew up in a dysfunctional family; if you grew up in an environment of poverty, violence, racism, or sexual assault… forget self-love! Seriously. Where on Earth would you have learned the skills for giving yourself some healthy self-love? You will be shooting in the dark trying to do something that you have never seen modeled for you, and never really experienced.
'Self-love' has become an overrated marketing slogan to sell self-improvement products and services. Start instead with self-care. This will be difficult enough. If you have children, think back on how complex it was figuring out how to care for your first born. The same concept applies to owning your first pet as an adult. No matter how much you prepared, you were never truly prepared. You made mistakes and you learned from them.
You also discovered that sometimes caring for your child meant doing things that the child did not like, or even hated. Your child would cry, fight, throw a tantrum, while you tried to keep him away from the hot stove, or from putting something harmful in her mouth.
Learning self-care is similar to raising a child or caring for a puppy. However, you will be the child and Spirit will be the  parent. You will make mistakes and you will resist, because some of the things you currently think are acts of self-care are actually harmful to you. Continue reading →
Posted in

Children, Healing, Intuition, Meditation, Self-Help, Spirit Guides, Spirituality
|
Tagged

abuse, addiction, affirmations, awareness, chakra healing, childhood, denial, emotions, evolution, feelings, growth, guidance, Healing, inner guidance, life drama, life lessons, Meditation, mindful, parenting, positive thinking, self-awareness, self-care, self-compassion, self-delusion, self-empowerment, self-sabotage, skills, Spirit Guides, spiritual awareness, spiritual counseling, spiritual guidance, spiritual messages, spiritual practice, Spirituality, transformation, trauma, Wounded Healer
|
Leave a comment