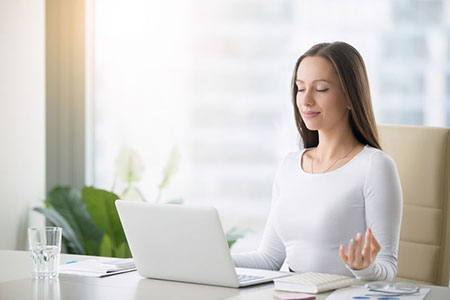 Meditation is one of the best things a person can do for their spiritual, emotional, mental, and physical health. The National Institute for Health, as well as the Mayo Clinic have published articles on their websites touting the well-researched benefits of this ancient spiritual practice.
All the major religions practice some form of meditation. However, meditation itself is not just a religious practice. The good news is, if you practice religion, meditation is a tool you can use. If you are non-religious, meditation is also a tool you can use.
So, why don't more people meditate? Because they have a misconception about what meditation is, and how to do it. Many people think meditation means sitting in a lotus position while chanting, and not having a thought at all in your mind. While sitting in a lotus position and chanting is one way to meditate, it is not the only way. Furthermore, having no thoughts in your mind at all for an extended period is in fact not possible.
Meditation is about relaxation, attention, and focus. It is about recognizing the smallness that we and our problems are in the grand scheme of things, and conversely, remembering the infinite greatness that is our energetic being, as well as the Infinite Greatness we are a part of. This can be done in many ways.