self-belief
Published
January 12, 2011
|
By
Asherah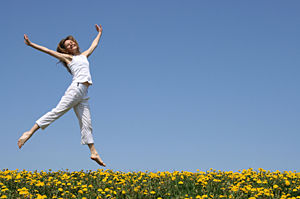 I've met many people in my years of working as a psychic advisor. There are none that left a major impact on me.
However, a young lady named Dana did many years ago. Her message stands as true today as it did when I first met her.
And so off it is we go, into Dana-land. I don't know about you, but any Dana I ever met always lived in his or her own land which was known as 'Dana-land'.
This particular Dana lived in a land like no other. Her land was in a room at an Intensive Care Facility. It was the kind of place where you go when there is nowhere else to go, and when there is no-one else to take care of you.
You see, Dana had been hit in a head-on collision with a truck on her sixteenth birthday and was in a persistent vegetative state, with no prognosis for recovery. Continue reading →
Posted in

Conscious Creation, Law of Attraction, Life Design, Lifestyle, Self-Help, Spirituality
|
Tagged

abundance, appreciation, blessings, communication, crossing over, gratitude, happiness, joy, life, Life Design, life lessons, life path, life purpose, Lifestyle, lifetime, love, peace, positive thinking, Psychic, self-acceptance, self-belief, selflessness, spiritual messages, subconscious, telepathy, The Other Side
|
Leave a comment