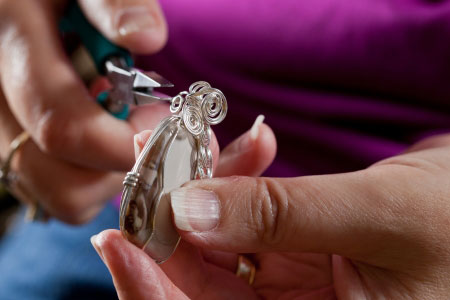 I recently had a conversation with a lovely, learned lady who was quite beside herself, because her husband of ten years simply got up and walked out on her… with no explanation whatsoever! She was understandably beside herself with shock and grief. I asked her what kind of relationship she felt they had and she assured me it was a very loving one. I find it almost impossible to believe that a loving, caring partner would all of a sudden just turn his back with all they had shared together and walk out the door, in what appeared to be a cold and callous man.
I then asked her why she felt they had such a good situation between them and she said it was because she loved him so much. She did all she could to keep him happy and satisfied. Well, now we were obviously getting somewhere. On further probing I found this man had been emotionally detached, and certainly oblivious to her needs. How can this, by any definition, be a warm and loving relationship?
Her ego most assuredly suffered a blow, but I do wonder where spirit was in all of this. It would make no sense to me if spirit accepted such a one-sided relationship that was  completely devoid of any care or kindness.
My suspicion is that she had convinced herself that this 'relationship' had to maintain itself, or she would not be an 'acceptable' woman if she did not have a prominent male in her life, even under these trying conditions. There we go, when ego runs the show a myriad of pains can certainly appear on the horizon! Continue reading →