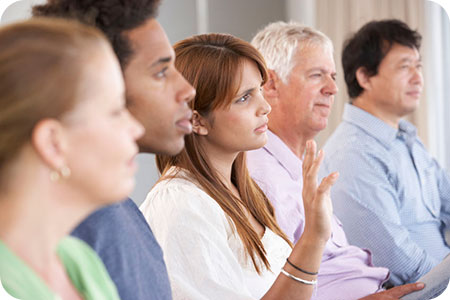 I just finished teaching an intensive psychic development course called Discovering Your Intuitive and Mediumistic Abilities. All the material that was discussed, and the questions from my students, are still fresh in my mind. So, I felt it is a good time to write about it today.
Firstly, it has been my experience that there isn't just one kind of person interested in psychic subject matter. My students over the years have included professionals, trades people, retired seniors, students, and stay-at-home moms. I have had a heart surgeon, a nurse, restaurant servers, hairstylists and even a workman who does dry walling, as students in my classes.
It is my belief that everyone is psychic and can learn to read energy and communicate with spirit in some way. Some of my students will go on to become professional psychics, mediums, intuitives, or energy workers. Others take the class merely for their own spiritual growth or personal development. About 90% of my students are empaths, or care-givers who work with the public in some way.