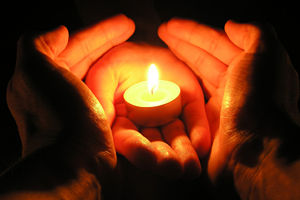 Casandra Eason writes that psychic powers are not intrinsically good or evil, but they can be used either positively or negatively.
Before, during and after psychic readings, either in person or via the phone or chat rooms, there are ways to protect both the psychic and the client. This ensures that only the highest good of all is being served and that all psychic energy present fosters a safe and positive atmosphere.
Protective methods and techniques come in all shapes and forms. There are, for example, invocations of arc angels and guides that can be read, special prayers that can be said, crystals that can be placed strategically, sea salt that can be dispersed, creative visualizations that can be used, and much more.
Whatever systems of psychic protection and shielding are used, it is very important to keep oneself and one's clients safe from psychic attack and intrusion while a reading is in progress. Continue reading →