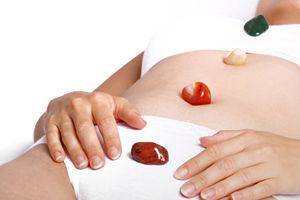 Clients often want to know what methods I use in my psychic readings. With the assistance of my spirit guides I usually pick up the energy around the person I am reading for. Sometimes names or events can come in, depend on what my guides are telling me.
I also use meditation and stones to connect and keep my chakras open to receive message from the spirit world. From a very young age I have been collecting crystals and gemstones to help keep my chakras clear and improve energy flow around me. Keeping your chakra system open and keeping your energy field grounded is very important to obtain accurate information. Speaking to my clients I tend to find that people who do meditation and take care of their spiritual well-being often have happier lives and less stress. It also contributes to a longer life span. Read the rest of this entry »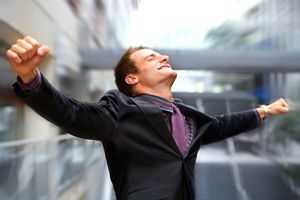 Often, when we are angered by some arising circumstance or perhaps a negatively interpreted action on the part of another person, it may seem impossible not to focus on the object of the anger. Yet, the mere act of sustaining that focus often becomes an obsession, which tends to replay the stimulus to anger over and over in the person's mind.
But, have you noticed that it is utterly impossible to remain in an unhappy or agitated state while expressing gratitude? Think about it for a moment and you will see that this is an important and very practical piece of knowledge. And if you are a spiritual aspirant, you should know that a large part of your spiritual journey is rooted in learning to be happy. It also should be readily obvious that learning how to dispel the more afflictive emotional states is both beneficial and quite practical. Read the rest of this entry »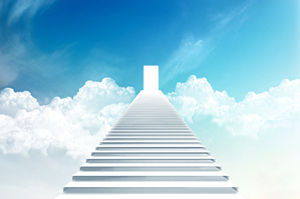 A mental medium is one who is capable of receiving the thought vibrations of those living in the spirit world and transmitting them to those of us on Earth.
A physical medium is one who has, within his or her human body, the chemicals necessary for the production of the ectoplasm used as the basis for all of the physical phenomena of Spiritualism.
The spirit teachers tell us that every human soul has the ability to unfold some phase of mediumship. We ourselves cannot choose the phase which we would like to develop, for we may not be capable of producing the particular phase that we desire. Mediumship is a sacred gift and is deserving of every effort that can be made.  Read the rest of this entry »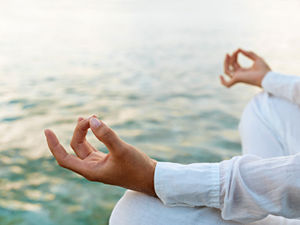 When we are able to control our response to any outside stimulus, we can more easily link in to subtle frequencies, enabling us to connect to the source of our being and to our own spirit guides.
To reach an inner sense of calm we need to still our thoughts. As our thoughts run haywire we can observe the pattern and try to ascertain why they run wild, and then attempt to bring them back to center and silence them.
If you are planning on developing this technique of stilling your mind for whatever reason, be it to connect with your spirit guides or just to be peaceful, keep at it without expecting immediate gratification. The process does take time, but is well worth the effort. Apart from assisting with your spiritual journey, the process will increase your energy levels, sharpen your thoughts and increase your sense of well-being.
There is a saying, "To remain silent is also an answer". There are occasions when we are confronted with a tricky question or we find ourselves in a confrontational situation and we beat ourselves up to find a prompt reply or action. Either delaying our response or saying absolutely nothing is often the best option for us, whilst we silence our thoughts and find the best answer in that sacred space. Read the rest of this entry »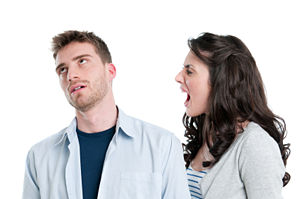 "Hello…hello..?" Ever feel like you're talking to a brick wall in your relationships? It could be when you are communicating with your child, your spouse or even a parent. It can be so frustrating to have to repeat yourself over and over.
In today's world we are inundated with technology that causes a lot of the disconnectedness we experience in society. People's attentions get fixated on things that are not of any real value or meaningfulness. Some of the ridiculous shows they put on television at night just leaves me with my jaw hitting the floor! How can we be that fixated on all this negative stuff? It's disheartening. I sometimes wonder what life would be like if we focused on things that were of love, peace and just simple happiness. Read the rest of this entry »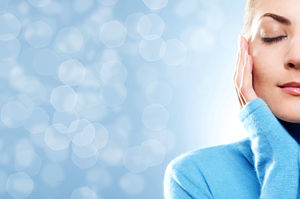 You are not who you think you are. You are not that face you see in the mirror every morning. You are not someone's child, or someone's parent, or partner or friend. You are not the physical body you admire or criticize when you take a shower, or when you get dressed.
Neither are you the profile description on your social networking page, or your high school diploma, your driver's license, or your title at work. You are not defined by your career, or the things you own, or the family and friends you love. You are not a name or an address, or a six-figure salary.
You are one thing only. You are a Divine Being. An all-powerful Creator. You are a Deity in jeans and a t-shirt, and within you dwells the infinite wisdom of the ages and the sacred creative force of All that is, will be and ever was. Read the rest of this entry »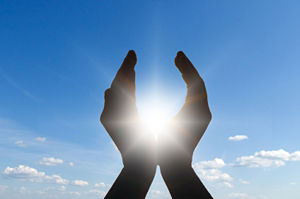 The following prayers are some of my favorites to use during psychic readings. The original authors are unknown. Try them yourself next time you get a reading from your favorite psychic.
Prayer A
The Light of the Divine One surrounds us
The Love of the Divine One enfolds us
The Power of the Divine One protects us
The Presence of the Divine one watches over us
The Spirit of the Divine one is within us
Wherever we are the Divine One is.
Prayer B
Highest God Level Guides and Relations
of all the Seven Directions come and be
with us. Guide us, protect us. Heal us.
Teach us. Use us as an instrument for your
good and peaceful work.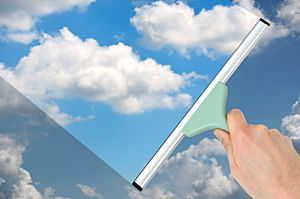 To bring about a fresh start, or to end a chapter in your life, a spiritual spring clean will assist in putting a spring in your step towards getting ahead.
Firstly, you may wish to begin with a little de-cluttering. If you are accustomed to being surrounded by loads of personal belongings, it may take a little while adjusting to having more open space, but you will enjoy the openness as you allow new material things and experiences to fill, what you temporarily feel is a bit of a void.
Do follow your heart though should you like your environment to be filled with objects, but make sure those treasured items have good memories attached to them and that they are functional – a broken clock would be non-functional. Read the rest of this entry »