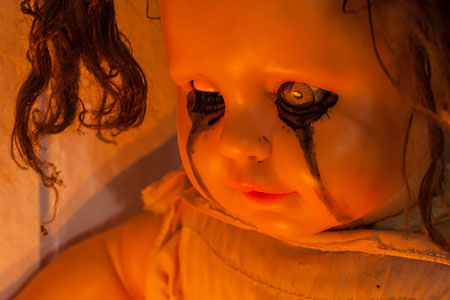 A wounded inner child will wreak havoc in your life, control your emotional reactions, and flavor all of your life situations and choices. In the extreme, every abuser, pedophile, sadist, emotional abuser has also been abused, but more importantly, remain unhealed. The damages from their own past remain unexamined and is usually still alive in the unconsciousness, and therefore unhealed.
The magical, spiritual, loving, hopeful, optimistic, healed or never wounded inner child does the same: runs your life, controls your heart chakra, and therefore your emotional reactions, and makes healthy choices that support you as an adult.
Simply knowing about the state of your inner child, or making blithe comments about your inner child, does not imply a healing. Simply saying that you have learned some information is a bit like 'monkey see, monkey do.' It is a start, but information is not knowledge. Information applied, worked with, integrated into your learning styles, and into your life experiences, becomes knowledge.
Knowing you love someone is different than loving them. People who regularly abuse their spouse psychically, will fall on their knees proclaiming their love, even as their victim lays there waiting for the ambulance. And in their great sorrow, they actually mean what they say. And yet they will do it again, and again, and again. The information is in their head. They did a bad thing, they love their spouse, however because there is no knowledge, there is no healing. Their behavior will continue, until perhaps imprisonment, or some other extreme circumstance occurs. Continue reading →