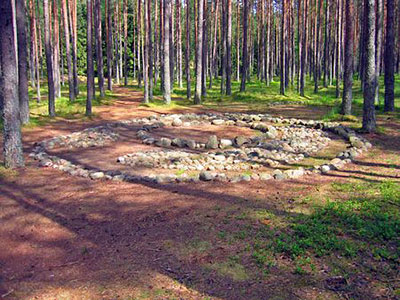 Spiritual ceremonies, where humans gather together in a circle, are especially potent. An energetic hoop gathers over the circle to assist in the endeavor for the gathering, whether it be for the purpose of celebrating a new birth, honoring a solstice, or to express anything of importance to humanity, as individuals, or as a group.
Altars are also powerful. They are a gathering place for spirits to provide protection and shielding, to aid in a calling or, perhaps, to provide a sacred place for the energy of one who has crossed to another dimension to gather and connect. Or, we might choose to build an altar dedicated to providing an anchor for our business when we are away, the same as when we are present. Read the rest of this entry »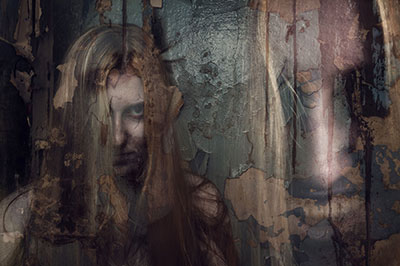 In my previous post I mentioned some astrological points that are in all our charts, namely, Lilith. This concept in Astrology is named after the female demonic figure Lilith in Jewish mythology. There are so many dark stories and myths surrounding Lilith, and therefore some scary points in Astrology have been named after her. Her name evokes thoughts of the mysterious, malevolent, sinister, forbidden and catastrophic. The negative is certainly valid, and it is up to the native to act out these energies in an, if possible, positive way.
I also described a not-so-evil feature of Lilith – one that came to me through meditation. The positive energy I received was about survival. This dark goddess is not all bad. She shows us how to work through situations we can't always describe to others. Read the rest of this entry »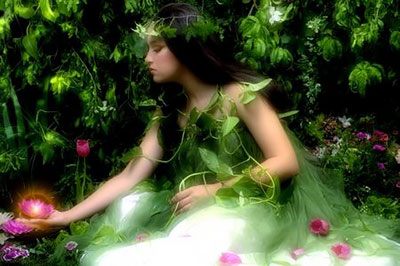 Faeries love fun and love to play! When you are experiencing a creative phase, or feeling called to go outdoors, or into the garden, there's a good chance you are being called out to have some fun and free spirited playtime with the faeries.
Typically, faeries, or fae, are easiest for us to connect with during the times of year when seasonal energy portals are open on the cross quarters holidays of the Summer and Winter Solstice, and Spring and Fall Equinox. These times are traditionally also celebrated in the ancient pagan festivals and religious holy days of Imbolc (Saint Brigid's Day) on February 1st, Ostara (Easter) on March 21st, Beltane (St. Walburga's Day)on May 1st, Litha (St John's Day) on June 20th, Lammas (Loaf Mass Day) on August 1st, and Samhain (All Saints' Day) on October 31st. Read the rest of this entry »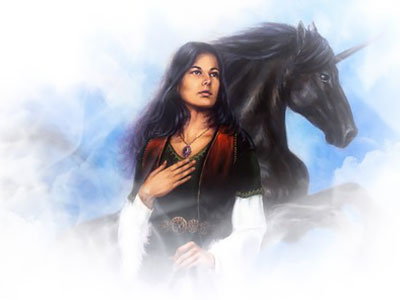 The Isle of Avalon is a mythical place of healing, psychic learning, crafting, and the life and times of King Arthur. Figures such as Morgan Le Fay, King Arthur and Merlin the Magician are just a few legendary names associated with this Holy Isle. Though no longer here in the physical world, Avalon is still accessible through the inner worlds by way of  meditation or immrama, an Irish-Welsh word meaning 'spiritual journey on the astral plane.'
Avalon was known as training ground for priestesses who dedicated their life to spirituality, and to the Great Mother Goddess. These women trained in the arts of clairvoyance, herbalism, weaving and devotion to the Divine feminine. Read the rest of this entry »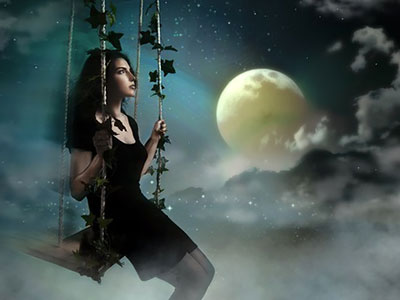 The Moon has always been a mysterious thing to me. I look at it and I feel a sense of comfort, and a sense of wonder. Do you also stare in wonder at the Moon sometimes? Then this blog post is for you.
I am not a Wiccan. However, I do like to take advantage of what God has given us to use in our lives. And I believe we can use the power of the Moon.
Ken Biles of Cyber Witchcraft explains how all people are affected by the Moon. First responders in emergency services will most likely tell you that things can get a little unusual around the time of a Full Moon. This is a truism without scientific proof. Read the rest of this entry »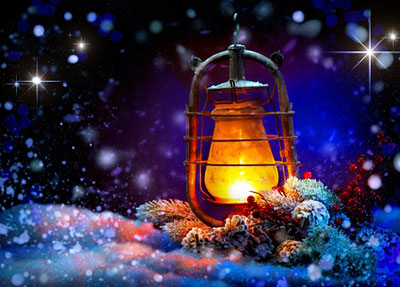 The Winter Solstice was celebrated in the ancient world in different traditions. It is known in pagan traditions, and others, as the 'longest night.' There are similarities in various world beliefs.
The sun moves into Capricorn at this time and it is the start of the new solar year. This solar occasion is often seen as the rebirth of the sun, symbolized by a Goddess and the birth of her son, celebrated as a festival of light. The ancient cultures of India, Persia, Egypt, Greece, Rome, Ireland and Wales all shared the belief of a son, born near the winter solstice on the 25th of December, and who died in the spring.
In pagan Europe, this holiday was known as Jul, which means wheel, or Yule. The ancient Egyptian myths of Isis and Osiris repeats in the story of Mary and Jesus. The modern day celebration of the birth of Jesus, is what we know as Christmas. Read the rest of this entry »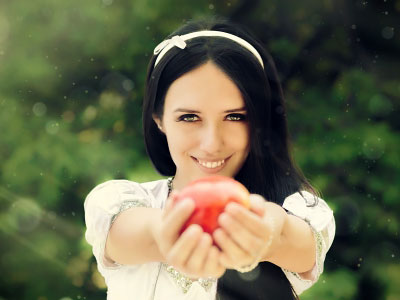 The most overlooked aspect of our Christmas spirit is the giving, especially fruit. And for each fruit there is a symbol as an emblem of divinity or purity, as an anchor to our Earth, honoring our agricultural and farming heritage. In parts of Europe, for example, St. Nicholas would put tangerines into the homes of children to announce the arrival of first Advent.
The apple was used as a symbol of longevity and happiness, and youth and fertility, and thus was used in the story of Adam and Eve as the symbol of temptation. Yet, we must remember that in this infamous story, the snake that tempted Adam and Eve, was the bringer of knowledge and this is the age old lore that presents itself again and again throughout history. Not many people know that it was the Tree of Knowledge, not the apple (or sexuality) that tempted them. And in some ancient texts, they were freed by this knowledge. Read the rest of this entry »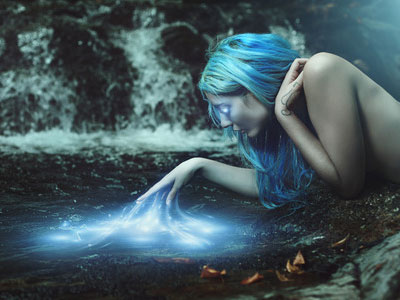 One of the quaintest concepts, that seemed to captivate imaginations around the turn of the 18th century, were the elements and their embodiments in the form of Elemental Spirits. These beings were the personification of the Classical elements of Earth, Water, Air and Fire.
In the Middle Ages, great attention was given to these four elements in terms of diagnosis, such as the Choleric being linked to the Earth, which would be thus be linked to Taurus. The Phlegmatic was linked to the water element, or Pisces, which often would diagnose lung disorders, thus the word origin for phlegm. Read the rest of this entry »