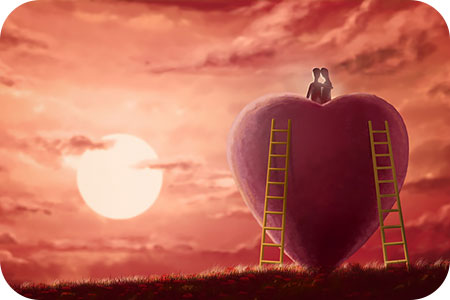 He loves me, he loves me not. Do you find yourself daydreaming about love? Imagining your next partner, what they will look like and when they are going to arrive in your life? Maybe you're wondering if the person that you are interested in is also into you? Or perhaps you're simply contemplating your current relationship?
Whatever your current relationship status, I am sure that thoughts of romantic love creep into your mind quite often. So, given that we manifest not only with our actions, but even more so with our thoughts, take heed! Manifesting real, meaningful love isn't as hard as you may think.
Over the years, experience has taught me that next to money, manifesting love is at the top of the list for most people. We all want a relationship where we feel desired, respected and appreciated. And I just told you that it's not really that hard to manifest. So why does it seem so hard to come by?