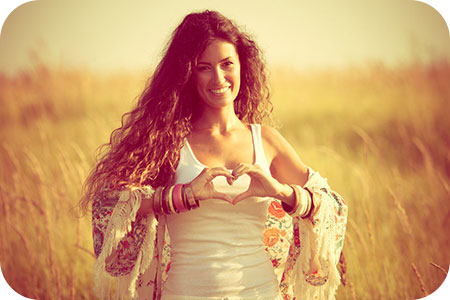 We all thrive on being loved. This is natural, of course, if you look back at humanity in history on an evolutionary level.  Ancient people came together in tribes, families, and groups, to cultivate a place of safety, security, nurturance, and love. If you were different or stood out in any way, or even left the tribe, you were literally putting your own life at risk. This topic can be viewed from so many arenas, including psychological, spiritual, scientific, and psychic.
I often wonder how and when did we start defining ourselves by how others felt about us, and why did we believe that other's thoughts about us were true? At what point in time did we allow others to define us? It's as though we as humanity went into a deep trance.
We all know the phrase, "Love thyself first". When did we forget this vital piece of information? There are many ways we can come back in touch with this essential truth, but for the most part, our society does not support a lifestyle that would naturally lead us back to our sacred center of self-love. How often do you take a moment to look in the mirror, or tell yourself, "I love you?" Most of us feel silly doing this, but it is very healing.