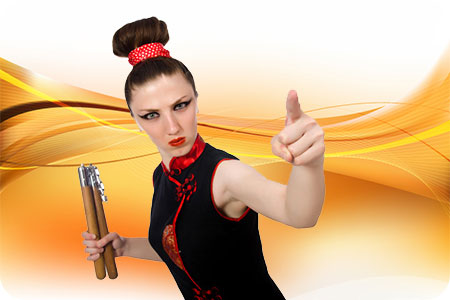 I am a psychic medium, but I do not like to be categorized as a 'world-renowned' this… or a 'seventh generation' that… or even as a 'third degree, black belted, sumo' something! I do feel that the very concept of labeling psychic work in this way is somewhat superficial, and unnecessarily competitive. We are not in a Kung Fu class competing for a world title.
True psychics are gifted by God, or whatever you personal understanding is of a Higher Power, or the Divine. It is the psychic's purpose in life to be of service to others and guide them on their path. And although it is spiritual work, we also need to earn a living. In today's world no one is going to bring us a bushel of corn, or a crate of apples to live on, like they used to do in the old days. We obviously need to be financially compensated for our time, to cover our living expenses.
But sometimes people in this field of work will choose a life of fame and fortune. When going this route they have to be very careful of not letting the ego get into the way. I have seen a few 'gurus' go off course this way. They become 'gods' in their own minds and they expect to be revered and worshipped by others.
I am not kidding. I personally know someone who listens to the weather forecast, and then claims he is the one controlling the weather. One time the forecast predicted the day before that our area wouldn't be hit that badly. He then told me not to worry… that he was going to push away that approaching storm with his psychic powers! And after the storm had passed, Mr. Miracle Man called me and said, "See what I did! See how powerful I am?" True story. Continue reading →