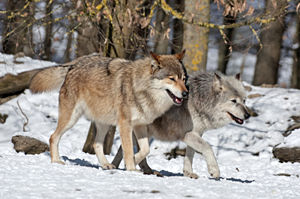 The tale of the Two Wolves remains one of my favorites from my my childhood. The moral of this little story guides continues to guide me every day of my life.
One evening an old Cherokee told his granddaughter about a battle that goes on inside people.
He said, "My daughter, the battle is between two wolves inside us all.
One is evil. It is anger, envy, jealousy, sorrow, regret, greed, arrogance, self-pity, guilt, resentment, inferiority, lies, false pride, superiority and ego.
The other is good. It is joy, peace, hope, serenity, humility, kindness, benevolence, empathy, generosity, truth, compassion and faith." Continue reading →