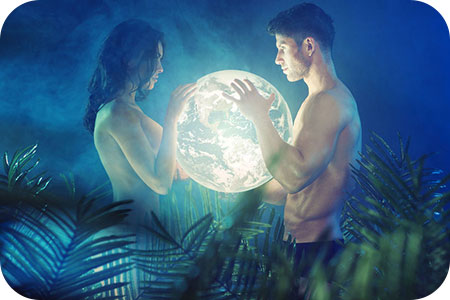 Followers of Astrology accept that the planets affect the cycles in our lives, including our love lives. But did you know the Moon's phases, which span roughly 29 days, are each a reflection of a different stage in a relationship?
The New Moon is a broader symbol of new beginnings and is the perfect time to begin something brand new. Try inviting a new love interest into your life, if you are unattached, or if you have a partner, try to take it to another level!
When the Moon is in its Waxing Crescent phase (growing from new), put in some extra work in your love life and build on momentum. It's also a perfect time for self-reflection and troubleshooting.
At First Quarter it's time to stop, take a few steps back, and look objectively at your relationship. Do you need to make adjustments? Is this a relationship you really want to pursue?