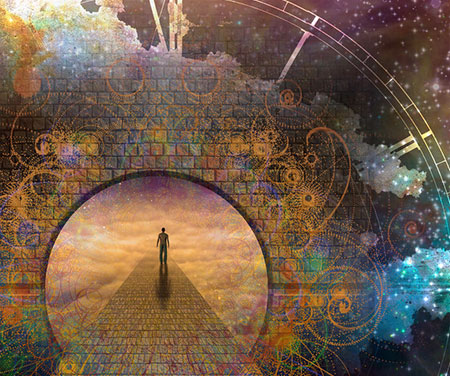 None of us really know what we are doing. Though we go about our days with full intent, saturated purpose and determined objectives, the real sublime reason why we are motivated to act remains hidden from view. We awake in the morning with a concentrated objective, having calculated the outcome and minimized the barriers.
We proceed as if what we will achieve has something to do with us. So much so, we either take blame for the mishaps, or bask in the glory of the success. Neither response is accurate, or appropriate. We think we know what we are doing, but we do not. We never know. We only project, and in those projections, we are wrong.
There's much more to the picture left unseen, than seen. So much is hidden from view. It's simply amazing how we go about our days denying how much crucial information we don't have access to. We work with what we see in an obscured partial light, but we attack the problems as if we have all the goods available.
The truth is, our present knowledge and insight, no matter how much we may have paid for expert guidance, is always limited and biased. Yet, we continue to make all of these unnecessary plans and believe that unless they unfold exactly and precisely as we have ordered or constructed, we have in some way failed to accomplish our preset goals.