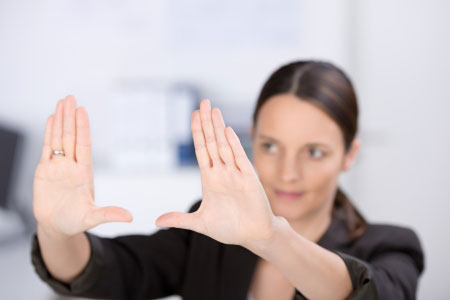 As a medium and spiritual development teacher, I coach a lot of people on their spiritual path, dreams and goals. Helping to provide clarity and insight is paramount for people seeking peace, healing or change.
I've recently noticed two areas of my teaching where the concept of 'perspective' has been coming up a lot. Most notable when I work with people on Manifestation and the Law of Attraction, and during the Intuitive and Mediumship development classes in regards to giving readings.
Let me explain first, why it's important to understand the power of perspective. Perspective can be the difference between success and failure. It can mean continued pain, or the path to healing. It can be seen as opportunity or challenge. A perspective can be confusing, or offer you complete understanding. The thing with perspective is that it is 100%  personal and individual!
Perspective is the story we apply to a situation or event. Several people can witness the same accident, yet each will have a different version or perspective on what happened. Several people can read the same book and give you a completely different explanation of what they believe it was about. Continue reading →