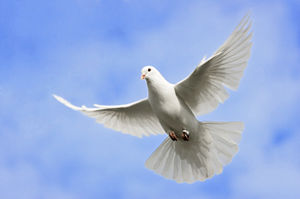 Even as a small child I questioned spirituality and the various beliefs of people.
Sadly, my questions were met with disdain and disapproval.
Eventually you just stop asking out loud. The questions kept rattling around in my brain, but I learned quickly to just not ask at all.
I failed to understand why no one, who was with me inside the bubble that I grew up in, ever considered for one moment that there may be more to the truth than what we were told? As hard as I tried to connect with that information, I just couldn't. It led me to believe that there was something wrong with me.
Yes, saying "there must be more" is indeed a simplistic statement, and of course there is much more to it. I also mean no disrespect to anyone's belief system or religion. I am simply sharing my thoughts as they were then, and as they are now. It is really about whatever truth we connect to and gives us peace. And even those who seem to have found that 'peace' still question from time to time. Continue reading →