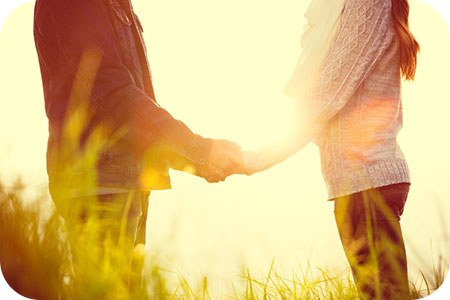 My clients are typically circumspect and cautious when selecting partners. This is why great variance can be seen in their tastes, or their preferences. And therefore, they are happier if their concerns are alleviated during readings with just one simple answer, or a yes or no reply.
Of course, someone with a great deal of esoteric knowledge, or of a great mystical level, may have the ability to glean all information at an instantaneous glance. But I can assure you, with the volume of information I am usually getting, one is dealing with perspective, timing, opinions, distorted facts, memories, personality, updated ideas, ideals and hopes, and influences. It is always more than a simple yes or no.
With perspective, it can be the time of year or day, or the work the person does, or the culture they come from. This will greatly alter their reading. With timing, it would be about when the question is asked, such as if the question was asked at the beginning of the relationship, in the middle, or at the end. Opinions are good, but need to be sorted out, as people feel too embarrassed to state they are influenced by them. "My mother said," is often overlooked as the a mitigator, when in fact it can augment or frustrate situations to a major degree.