Posts Tagged 'consciousness'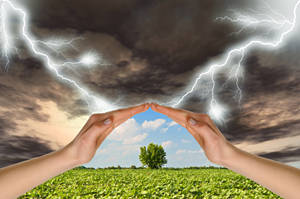 I decided to write a blog about psychic protection, because so many clients ask how to best shield themselves from negative influences. When I speak with people about psychic protection, I usually find that they generally either don't understand its importance, or they need to better understand how we come under the influence of negative forces.
You may remember from my recent blog, entitled You Actually Have Two Bodies, that we each have an astral body that resides on the astral plane, which is located above the physical plane on which our physical bodies function. The two bodies interact with each other through electromagnetism – the positive and masculine energy of the Sun and the negative more receptive or feminine energy of the Moon.
The astral body is really the 'soul'. It contains the sum total of a person's experiences as well as the manner in which they have assimilated these experiences. Psychologists often refer to the 'unconscious mind'. This is, in effect, the astral mind, which we can access through visualization, meditation, and hypnosis. Read the rest of this entry »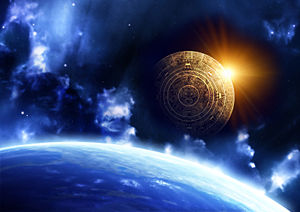 The Akashic records are records that exist across time, space and realities. These records, also known as the Book of Life, contain every action, experience, thought and emotion for each individual being.
Being able to access our Akashic records is a part of our birthright. We all have access to this energy. It is all a matter of learning to tune in and listen. I have decided to share with you a channeled part of my records for what my ascended masters, ancestors, spirit guides and my higher self see coming on December 21, 2012.
"I feel this time is a positive direction for the future of spirituality and ascension for us all as a spiritual body. I feel the oneness with those of you within the Akashic Ring, as well as all who have become enlightened throughout time, space and history, and those that will join us in the future. Read the rest of this entry »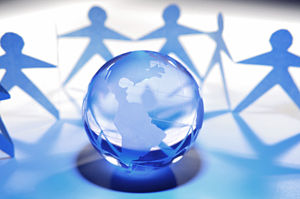 The energies of late have had me asking Spirit a lot of questions. Why has the energy been so erratic? Why one day is it so heavy and the next so light? Why do I have such motivation one minute and absolutely none the next?
Spirit has guided me into understanding that at this time things are changing. The changes at hand are creating more of a contrast. This is partly so that we can become more aware of ourselves and awake to the polarity. In understanding life we must embrace the contrast of light and dark, good and evil, happy and sad, knowing they each originate with God or Source.
So much of our lives are eaten away by distractions and busy schedules. Many people are so busy they don't even know what they feel, think or want. As these energies bring about a more conscious awareness of the contrast we begin to connect at a deeper level with ourselves and each other. Read the rest of this entry »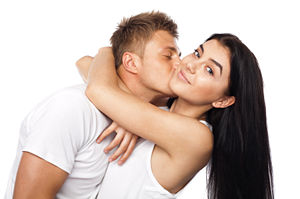 I have some pretty powerful tried and true ways you can use to attract love. Many of my clients have attracted their life mate using these techniques. I have also helped many of my single friends.
First you need to understand that we cannot attract anything positive and good into our lives unless we get on the same frequency, and raise our vibration to that which we are trying to attract. Raising our consciousness and attuning ourselves to all that is good and of the Light is key. True, long-lasting love of the soulmate variety is found in these realms of vibration.
God wants all of us to experience happiness and heaven on earth. But some people want it so badly that they deflect it from coming into their lives by setting up self-defeating road blocks through constant negative self-talk, not loving themselves, or thinking they are unworthy of love – which are all the things we should not think or entertain in our daily awareness. Read the rest of this entry »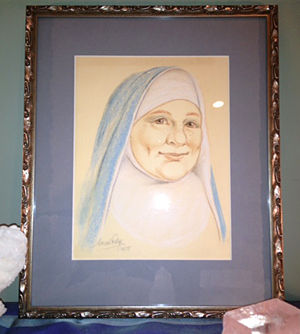 Few people realize that we actually have two bodies – one is the physical body that we require to function in this physical world.  One is an astral body that exists on the astral plane above the physical plane.  We come into this physical realm when the energetic blueprint is very similar to that of our soul.  This is why the planets at the time of your birth reflect who you are.  The astrological  natal chart is actually a map of the astral body, in other words the soul which developed according to the way in which we evolved pursuant to the sum total of experiences of consciousness.  This is why a good astrologer can read you inside out by perusing your natal chart.
When we take our first breath in this world, we inspire.  In other words, we draw spirit into our physical form.  The entrance of the spirit into the human body occur sthrough the generation of a chemical called N,N-Dimethyltryptamine (DMT) that allows the spirit to enter through the pituitary gland (the crown chakra). 
Maybe this is why a baby's skill is not fully sealed at that point?  It is this same DMT generated by the pineal gland that enables the spirit to expire when we are ready to transition out of the physical world.  But don't forget that everything that exists on the physical plane also exists on the astral plane.  This is why you have a physical body here on earth and an astral body on the astral realm.  It is also why some people see astral entities that do not exists on the physical plane – you know, the pixies and hobgoblins. Read the rest of this entry »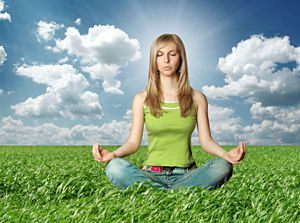 I discovered over the course of my life that the process of meditation is a key to the self-realization of our spiritual awakening.
Meditation is what can connect us to a higher level of consciousness, where we can access wisdom from a higher source of intuition, and directly though a connection with our spirit guides and angels.
There are many different tools that we can use to access higher states of intuition. Meditating on colors such as purple, blue or yellow can help us to connect to our own psychic wisdom on different levels of the chakra energy centers.
We can also access information by using the energy conducting power of crystals, such as those in the quartz family. Crystals are very strong conductors for psychic insights. In my experience some of the most ideal crystals for improving psychic attunement are smoky quartz and amethyst. Scrying stones, such as moonstone or rock quartz, can also connect you to your own source of intuition. Read the rest of this entry »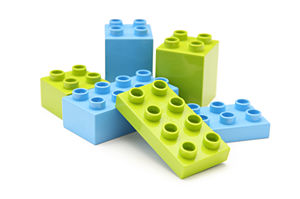 The creativity of the mind is like the mind of a child, working with LEGO® to assemble buildings, roads, cars, paintings. The mind is limited to the lower worlds, whether it deals with physical or energetic solutions, the mind can only work with what it knows. The mind cannot create anything spiritual.
Cultivated spiritual energy can be passed down to the mind, but the mind cannot create spiritual concepts. The intellect is not the point of origin for creativity. It only thinks it is.
We must align ourselves with Spiritual Energies if we want to reach higher states of consciousness and access a creativity that extends beyond the confines of the known laws of earth. So, the key to true creativity is not rearranging the concepts we already know, but to clear the way for Spiritual energies to alter our concepts of ourselves and our world. Read the rest of this entry »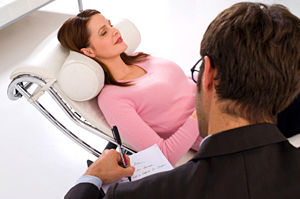 Generally people are mostly familiar with conventional hypnosis, the kind which conjures up images of advertisements for weight loss and to stop smoking, as well as the entertainment version of volunteers running around on stage, performing all manner of antics. For the stage variety, the volunteer will be in a deep state of relaxation, having bypassed the highly critical conscious mind and will have thrown all inhibitions to the wind.
In Holistic Hypnosis, a practitioner relaxes their subject into what is known as the Beta state, assisting them to put to one side their critical conscious mind. Faulty patterning, causing deep seated fears, phobias and depression can respond well to a course of sessions. For the subject, it's a matter of allowing themselves to be reprogrammed, and consent to the treatment as a means of bringing their being back to its natural healthy state in body, mind and spirit. Read the rest of this entry »