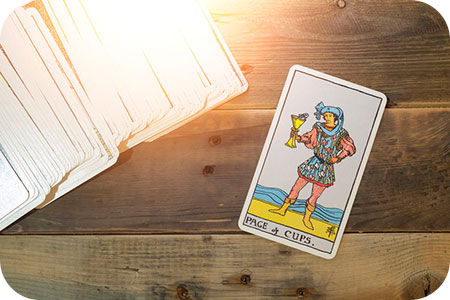 A psychic might use the Tarot as a tool to 'fine tune' into the direction of the energies she sees around you and your question. The court cards in Tarot typically represent the people and personality energies in your reading.
The querent may for example ask the psychic about a certain love interest, or a situation at work. The way I read is that I tune into the question and see a certain person, or people, but then I may also do a Tarot spread to gain more details about them.
If many of the cards in the reading are court cards, it generally means that your question is much more complicated by the energies and presence of other people. For example, if you are interested in a certain new man, I would tune into the guy clairvoyantly and maybe see a man who is very interested in you. This may seem like great news on the surface, but sensing other energies, I might then lay out a love Tarot spread… and lo and behold, there might be two Queens, a Knight, and several Pages influencing the situation!