Monthly Archives:
August 2011
Published
August 4, 2011
|
By
Raymond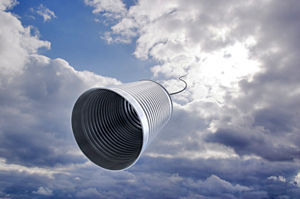 Have you ever wondered if a deceased loved one can contact you from the other side using a telephone? The answers is most definitely, yes. This happened to me twice, 35 years apart.
In 1976, after coming home from church one day, I received a phone call from my grandfather, who had passed away earlier that day. When I answered the phone I had no clue that my grandfather had died.
Recently, 35 years later, I have had a repeat experience of this exact same experience. This time it was on my cell phone. I was on the Interstate 70 highway, driving back from Indiana to Ohio. It was an exhausting and stressful journey. On the way, I noticed that my phone showed that I had missed a call. It was kind of weird, because the phone never rang. I did not give it a second thought and rather concentrated on my driving. Continue reading →
Posted in

Afterlife, Angels, Mediumship, Paranormal Phenomena, Spirit Guides, Technology
|
Tagged

Afterlife, clairalience, clairescence, clairolfaction, communication, crossing over, death, family, ghosts, haunting, intelligent haunting, medium, mediumship, paranormal, Paranormal Phenomena, phone psychic, psychic medium, signals, signs, Spirit Guides, spiritism, spiritual messages, spiritual realm, spiritualism, Technology, The Other Side
|
1 Comment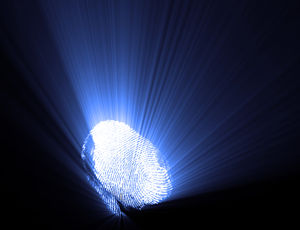 According to The Elias Forum "your individual expression of tone and vibrational quality and personality are so very highly unique and individualized to you yourself that it may be compared to physical fingerprints not being duplicated within the physical expression of any other individual throughout your history within your physical dimension. There are no two identically the same, and in this, you each hold a particular energy signature which is unique to yourself."
This description of energy signatures fascinates me as an empath, because I have been asked many times by clients how I am able to read people who are not physically present in the room with me. People also want to know what I am reading. It has taken me a long time to formulate an answer to these questions that is both accurate and not too 'airy fairy' in nature.
What I am connecting to when I am reading a person's life and mind is literally like reading a fingerprint. There are billions of people on this planet and not one person has the same fingerprints compared to anyone else. Energy signatures are exactly the same. Your energy vibration is as unique to you as your fingertips are. Continue reading →
Posted in

Chakra Readings, Empath, Intuition, Metaphysics, Psychic Phenomena
|
Tagged

Chakra Readings, clairaudience, clairempathy, clairsentience, clairtangency, communication, emotion, emotions, Empath, energy, energy signature, energy vibration, extra-sensory perception, feeling, feelings, inner guidance, Intuition, intuitive, intuitive consultant, motherhood, premonition, psychic reading, Psychic Readings, psychometry, reading, sensing, sensitive, sixth sense, soul energy, spiritual messages
|
2 Comments