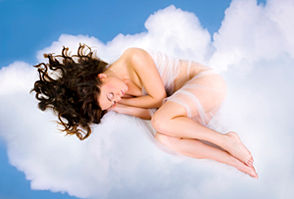 I love dreaming, because it's like a mini-vacation! I lucid dream all of the time. Many times I will dream of someone who will come to me the next day, always in the same manner in which I had dreamt they would.
I record all of my dreams, because I find it helps me to remember my dreams and not miss the very smallest details. I think it's so vitally important for everyone to record their dreams, because it opens up one's psychic awareness.
Dreamtime is the most alive we will ever feel while we are alive. The only other time we feel more alive is when we die and leave our earthly shells; when we depart from this weighed-down realm. Read the rest of this entry »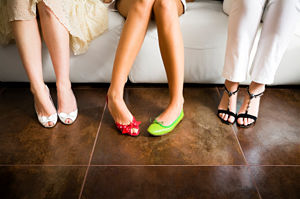 I wish to share, with her permission, a guest blog written by a soul sister. Marina is someone who I am proud to know and now call my friend.
What you're about to read means everything to me. I find it amazing that although people may have very different life experiences any emotional issues are not only similar, but eerily the same.
When I read Marina's blog it was hard to focus on the words through the tears brimming. I read my emotional path as so very much the same as her experience. Interestingly, our lives, as we have been living them, have been polar opposites. Read the rest of this entry »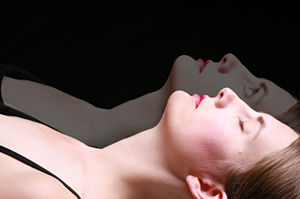 Are you interested in developing your ability to astral travel? Yes, it is an ability we all can develop. It raises our consciousness and offers us increased awareness of the etheric plane or spiritual realm.
According to OBE expert William Buhlman, the benefits of out-of-body experiences are a reality that each of us can experience. "All we need is an open mind and the proper guidance to access our unlimited personal potential," he says.
There are many exercises one can use when trying to induce this type of out-of-body experience (OBE). These exercises have been developed over a number of years and I have shared it with many clients, who have expressed varied success.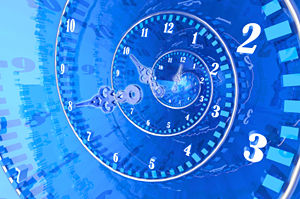 So many people ask about time lines during psychic readings. When will I get married? When will I become pregnant? When will he call?
It is natural to want to know when something will happen. Our human minds have an unending quest to control our lives. If we know when something will happen, we feel that we have more control over it and we feel reassured that the event will indeed take place.
As I did some research on the subject of free will, I was interested to learn that it is variously described as a concept, a doctrine, and a philosophy. Its origins lie in religion, metaphysics, and even physics or science. The topic has been debated and documented for centuries! Read the rest of this entry »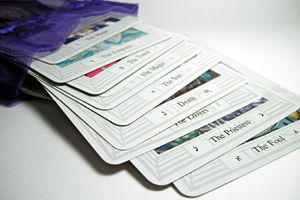 Lately, many clients in my free chat room have been asking about the role psychic intuition plays in my interpretation of Tarot card readings.
I have innate psychic ability and I use Tarot cards as a tool to ensure objectivity in my readings. I use different Tarot decks, and choose one or two for your reading, depending upon the complexity of your situation. Additionally, I select a spread, i.e. a way of laying out the cards that best suits the questions you may have.
Before I shuffle the cards on your behalf, my psychic intuition already comes into play and aids me in selecting which deck and layout I will use. There are also the specific card meanings themselves, and the layout, which shows the cards in relationship to each other. As you ask me questions during the reading, I shuffle the cards and become a conduit for your energy and those about whom you have questions. Your energy is transferred to the cards. Read the rest of this entry »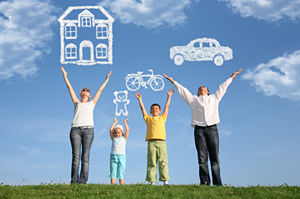 A subject that comes up fairly often in psychic readings is the concept of manifesting.  Manifesting refers to bringing your conscious desires or needs into your physical reality.  The way it typically works is by visualizing what you want, while meditating, or through ritual or prayer, and thus making it real, tangible.
When I want to manifest something in my life I kneel at my altar, light some candles and ask that my guides be with me. I always start by expressing gratitude for what I have already received. You could just do a simple meditation. Always start by an expression of gratitude, then begin to clear and quiet your mind. When your mind is quiet, start visualizing what it is that you want or need. Read the rest of this entry »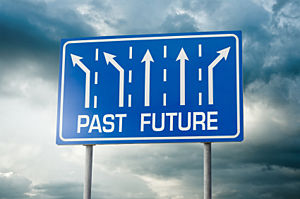 According to psychic blogger James Stefanson "there are several benefits to getting psychic readings. Each person will have different needs and wants when requesting one. The practitioner wants what is best for their clients and that means offering them empowerment to tackle the problems of life. It means helping the clients feel lifted and helping them find the right direction for the issue presented."
When professional readers approach psychic consultations with the purpose and intention of making a difference, the helpful impact and life changing outcomes are very measurable and real in the lives of those coming to them for answers and guidance.  Comments clients leave in the ratings they give after a reading show this to be true over and over again. Read the rest of this entry »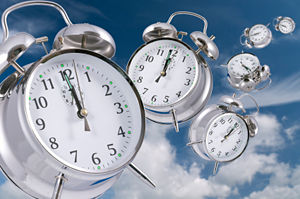 Most psychics find it almost impossible to read for themselves or for friends and relatives. It is difficult to remain objective in readings for people who are very close to us. It is therefore common practice for psychics to read for each other when the need arises.
Ten years ago my psychic mentor and I were trading readings. During my reading she told me I would one day have to choose between two men. Of course, I am like everyone else and I wanted to know when it would happen?
As a professional psychic reader I knew from personal experience that the prediction of the timing for events is really hard to do. But I still wanted it to happen right then and there! I was less experienced then and obviously had a lot to learn. I don't have patience at all, but sometimes in life you are made to learn important life lessons. Read the rest of this entry »