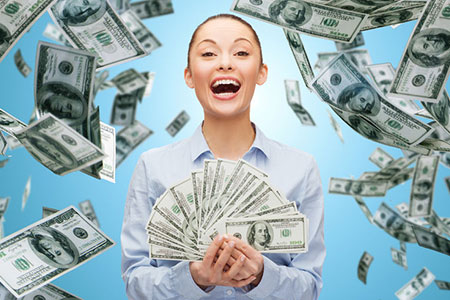 Keep the money coming in with this powerful money manifesting amulet. Carry it with you and you will always have what you need, when you need it. The Universe directs the flow of our money and this amulet will enlist Spirit's help to create more abundance and balance in your finances.
SUPPLIES
1 new dollar bill (or foreign equivalent)
1 green candle
Eucalyptus or cedar incense
Cinnamon (ground)
Clove (ground)
Gold string or cord
PREPARATION
Wear green or gold while creating this amulet. Play upbeat and energetic music – something you might be compelled to get up and dance to! This ritual is best performed on a Monday or Wednesday, or during the week of a waxing full Moon.
THE RITUAL
Light the incense wand and then light the green candle with it.  Take the incense and wave it over the dollar bill, first on one side and then the other, to energetically charge it with spiritual power.