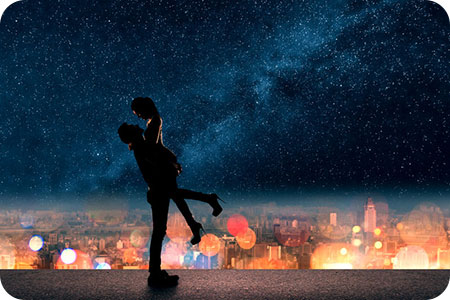 I began working with the Law of Attraction back in the early 1980s during the terrible recession Britain was experiencing at the time. I soon came to learn that no matter how unfortunate a person's circumstances, with the right mindset we can change it for the better – including our love lives!
After securing myself a job, against all the odds I faced at the time, I then decided to turn my attention to the wonderful subject of love and seek out my twin flame. We have now been married for nearly 30 years.
Before looking at how you could attract your own twin flame, it is essential to know exactly what is meant by this. Simply put, it is just another term for your soulmate. Your twin flame represents the mirror reflection of ourselves. Happily, a person's twin flame meets with them in each lifetime. Meeting them often feels like you have known them for years!