Archive for the '2012' Category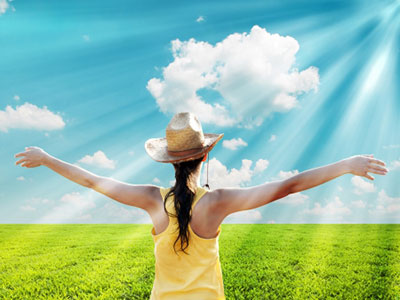 We want to remind you that in the energy that is presently here on this Earth you are being supported in unexpected, unimaginable ways.
The bonds with your Spiritual Council are strengthening and as each and every day passes they become stronger and stronger and within this strength lies your own strength, your own power, your own fearlessness. For when you remove fear from the equation of living your passion, anything is possible.
Simply imagine walls dissolving, barriers evaporating. You hold this much power within you. There is nothing outside of yourself that you need to accomplish anything that you desire. We cannot say this often enough. Read the rest of this entry »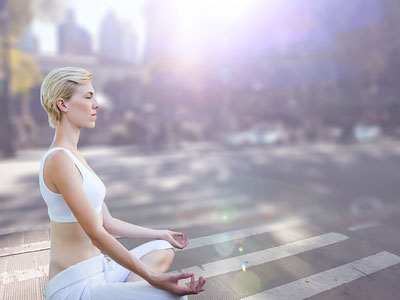 The reason you are able to create a less chaotic reality for yourself than possibly your neighbor is experiencing, is because when you are tuned in to all of the resources that are always available to you it allows you to open up and receive Divine inspiration.
Your clairaudient, clairvoyant, clairsentient abilities are continuing to evolve and expand. When you open up to receive all of these gifts you are allowing yourself an easier transition into the New Earth energy and the rising of the New Consciousness.
Not only are you able to be a lighthouse for yourself and your space, enabling a less intense experience, but it also enables and allows those you are connected to a smoother transition. Read the rest of this entry »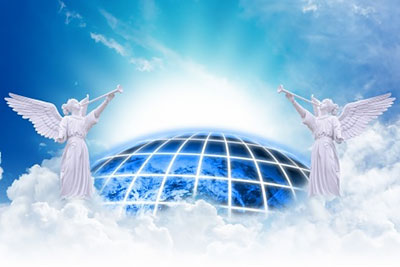 You may be aware by now that there is a major change coming to our planet. We are already experiencing many earthly upsets, but because they sometimes appear distant and far removed from us we do not always make the connection.
Some of us will be alarmed, some will be complacent, while others will do everything in their power to deny all this will take place.
My job, as well as others, is not to convince you of anything except to encourage you to prepare for any change that might seem relevant to you. This could mean many different things.
For example, we have installed water barrels alongside our house, we are placing an airtight cooking stove inside our home. We will also put up a few solar panels. If nothing happens , fine, these items are still of great value to us. Should things go awry even on a small scale we will still be able to function with little fuss. Read the rest of this entry »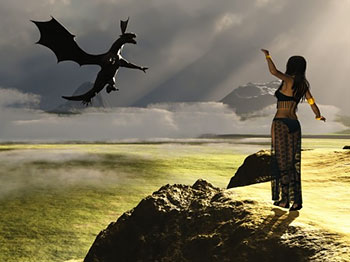 Raising your spiritual energy is a life changer. As your talents, gifts and skills skyrocket, so will your sensitivities. Do not be in a rush, let Spirit handle your development. In your awakened state as "dragon rider" the planetary transits will rock you, and solar storms will send you to bed.
As you grow, you will find your tolerance level for nonsense plummeting. Spending time in social drinking, foolish pursuits, or inane conversations will become an anathema instead of a fun way to spend an afternoon. When you begin to read minds, then you have to learn to have superficial conversations in spite of what you pick up from others. Sometimes what you pick up will slip out in conversation and you will find yourself losing "friends" – who now find you too intense, or too honest for comfort. Read the rest of this entry »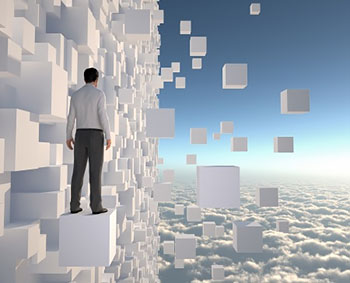 Quantum physics deals with the behavior of matter and energy on a minuscule scale – the scale of atoms and subatomic particles. Atoms are tiny force fields described as waves and research has shown that atoms can spread out to be in more than one place at one time.
In the quantum world, common sense is violated and has no place. On the quantum level atoms become fuzzy and erratic.  Particles appear and disappear at random. Nothing is certain.  In other words, atoms are like people – they are hard to predict with absolute certainty.
We are basically light and information – patterns of energy.  At the quantum level there are infinite amounts of energy in a very, very small amount of time. The energy cannot be observed, so you don't know what it is. It's a place where miracles happen and all the possibilities come together. For example, if the atom were the size of a marble, and an electron the width of a hair, they would be two miles apart. Read the rest of this entry »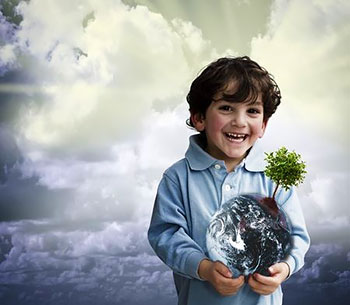 Everybody who is reasonably aware knows global changes are in the works. Whether they are totally man-made or universally manifested, all we know is that things appear to be changing on our planet. And our future as a species is hanging in the balance.
It is sometimes incomprehensible to me how so many people have so little appreciation and respect for all the wonderful things that have been provided here for us on this plane of existence: all the wholesome food, fresh water, clean air. The only reason it is becoming less abundant and under threat is our greed and disregard.
It appears Mother Nature has had enough of our bad behavior and is desperately trying to let us know she will not be accepting this behavior from us on an ongoing basis. They say the ice caps are beginning to melt, the winds are becoming more forceful and we are bombarded almost daily with all manner of natural disaster. Read the rest of this entry »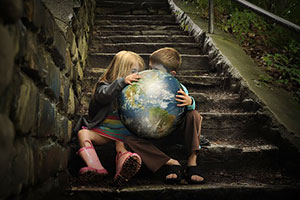 More of the "New Children" are now coming to the Earth plane because we need their wisdom. Many of these children have not reincarnated on this planet for hundreds of years. They have been incarnating into other dimensions, such as pure thought and water dimensions. They have even been teachers on the other side, and guides to people who have incarnated on the planet.
They are coming in droves, because they know we need their help. We need scientists, environmentalists, teachers, healers and psychics. They have heard our cries of fear and sadness. Sadly, too many are being prescribed drugs to suppress their intuition, energy, wisdom and defiance. Some are even committing suicide. We need parents who will raise these children in a spiritual way, instead of medicating them and surrounding them with harmful radiation and cold, debilitating technology. Read the rest of this entry »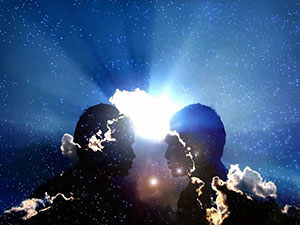 Channeled from The Collective by Sharon Michelle.
Q. Tell me about the Twin Flames and the purple light?
A. As Earth moves further into the Photon Belt, people are waking up. Because they are beginning to wake up, it will be easier now for them to find the romantic partner souls they are meant to be with at this time. They are beginning to manifest more of what they have been needing, so relationships will start coming together more. It will be easier to see clearly what one needs to do.
People will start gravitating to what and who they need in their lives. This will include places as many will decide to move to far-away places even though they have been happy where they have been for many years. As they change so do their desires, their dreams, and their motivations. The period coming will be known as a time of change. We are nearly there. Read the rest of this entry »