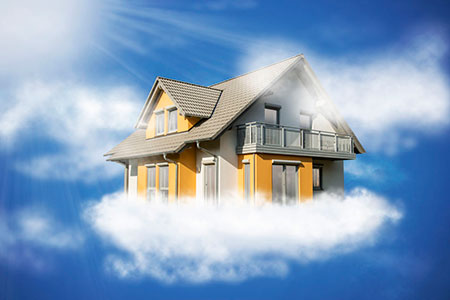 We are all spiritual beings experiencing a physical reality. Our spirit, ideas, and emotions are 'housed' in our being. Dreams about houses are one of the ways our guides show us areas where we need to pay more attention. Houses in our dreams can represent either ourselves or others, if it is their house we are dreaming about.
Several years ago, I had a dream where I went to visit my paternal grandmother. She was an industrious, organized, and tidy woman. However, in my dream I was struck by how many odd little things were out of place in her home. Soon after, the family discovered that she was in the beginning stages of Alzheimer's.
Shortly before she died, I dreamed of her house again, and this time it was a jumbled mess. I have visited my grandmother and her house in my dreams more than a few times since she passed. I am happy to report that her lawn is now filled with blooming wildflowers, especially her beloved bluebonnets. The mustang grape vines, orange and peach trees are heavy with ripe fruit, and inside the house everything is once again neat as a pin. The lace curtains gently billow in the breeze and the scent of gardenias waft in through the open windows.
Sometimes our house in dreams is our house, and sometimes it is not. When I was going through a period of transition, for example, I often dreamed of a small house on the beach where I spent a great deal of time sorting out boxes of things. In my dream, I knew it was where I lived, but it was not my house. In my waking life, I was renting a room and sorting out all the material things I wanted to keep or let go of, but in my dreams I was sorting out thoughts and emotions.