Traci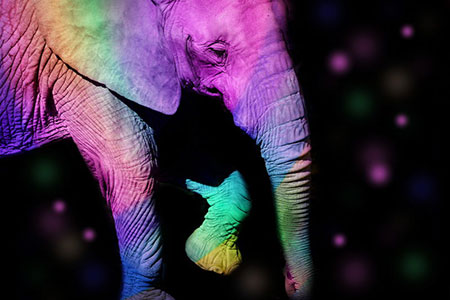 If you consult with various psychics on a regular basis, then you have probably found that you tend to receive varied, and sometimes even contradictory information from them. Whenever I am asked about this, I explain it by relaying the old fable in which six blind men set off to try and 'see' an elephant.
In this story, the first man touches the elephant's side, and says it is very much like a wall. The second man touches the tusk and declares that it is like a spear. The third man grabs the trunk, and declares it is similar to a snake. The fourth man touches the leg and is sure it is like a tree. The fifth man touches the ear, and says it is like a fan. The last man touches the tail and is sure it is like a rope. They then discuss what exactly an elephant is.
This is very much how psychic readings work, and why different psychics may give you different information. Each psychic's talents and reading process are as unique as they are. Some are very good at identifying issues from the past, or old karmic patterns that have helped put their client in the situation they face today. Others are very good at reading the current energy and events in the client's life. Still others may have a knack for peering into your future. Some are good at all three.
Certain psychics are also excellent at providing specific 'yes' and 'no' answers or timelines, while others may be much more adept at offering in-depth guidance and comprehensive information. Some are good at names, while others are better at describing people and places.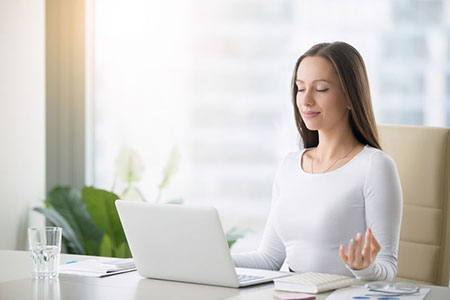 Meditation is one of the best things a person can do for their spiritual, emotional, mental, and physical health. The National Institute for Health, as well as the Mayo Clinic have published articles on their websites touting the well-researched benefits of this ancient spiritual practice.
All the major religions practice some form of meditation. However, meditation itself is not just a religious practice. The good news is, if you practice religion, meditation is a tool you can use. If you are non-religious, meditation is also a tool you can use.
So, why don't more people meditate? Because they have a misconception about what meditation is, and how to do it. Many people think meditation means sitting in a lotus position while chanting, and not having a thought at all in your mind. While sitting in a lotus position and chanting is one way to meditate, it is not the only way. Furthermore, having no thoughts in your mind at all for an extended period is in fact not possible.
Meditation is about relaxation, attention, and focus. It is about recognizing the smallness that we and our problems are in the grand scheme of things, and conversely, remembering the infinite greatness that is our energetic being, as well as the Infinite Greatness we are a part of. This can be done in many ways.